!================= Title Below =====================>

<!===================Title Above ====================>

<! -----------------------------Trip Tic Info Below ------------------------->

Initial Mooring: N55 12.66 W132 49.78 Heading 231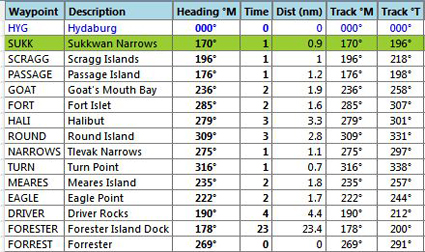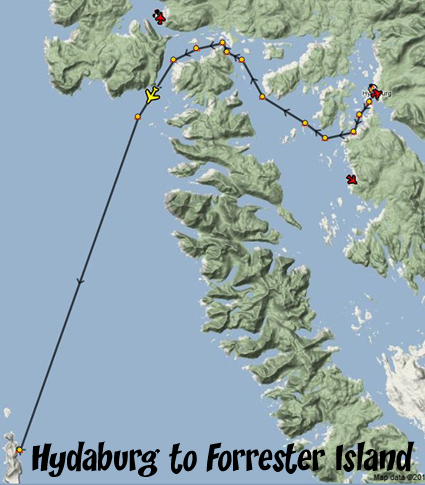 ---
Overview: This Cruise starts at the SPB mooring (see starting point above) in Hydaburg, AK. This is a difficult route dodging the many islands and rocks in the Hydaburg area until finally reaching open sea and heading straight for Forrester Island Research Outpost. You are literally running a "maze" of islands and narrows with even smaller rocks that are barely seen.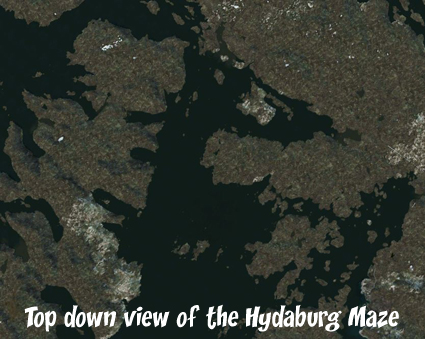 Be sure to stay on the gps coordinates or course headings at the marks. There are many small islands unseen until you are upon them. If you follow the route exactly, there will be no problems.
NOTAM 1: Watch for a small island Fork Islet ... as you approach FORT, the islet should pass to port.
NOTAM 2: After TURN, watch for Ulloa Island and the Bush Islets ... your course passes these closely.
---
Doug Linn
Charter Manager
Misty Moorings, Inc
contact@mistymoorings.com


<! -----------------------------Trip Tic Info Above ------------------------->