!================= Title Below =====================>

<!===================Title Above ====================>

<! -----------------------------Trip Tic Info Below ------------------------->

Initial Mooring: Misty's Dock N55 15.60 W131 46.25 Heading 118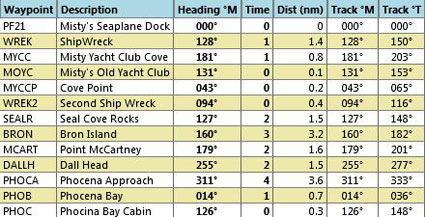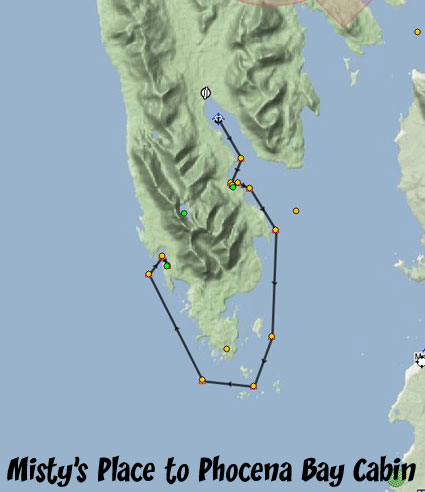 ---
Overview: This is a short and simple cruise from Misty's Place to the USFS Phocena Bay Cabin. It can be done with small to medium sized vessels.
On this cruise, you get to go by the Misty's Old Yacht Club and see two shipwrecks along the way.
NOTAM 1: The shipwrecks are there because they weren't paying attention to their charts and were just enjoying the beautiful PFJ scenery! There are many small islands and rocks that you must steer clear of on this little trip.
NOTAM 2: If your vessel is prepped for autopilot, this plan will take you from Misty's to the Phocena Bay Cabin, hands off.
---
Doug Linn
Charter Manager
Misty Moorings, Inc
contact@mistymoorings.com


<! -----------------------------Trip Tic Info Above ------------------------->