!================= Title Below =====================>

<!===================Title Above ====================>

<! -----------------------------Trip Tic Info Below ------------------------->

Initial Mooring: N55 54.82 W131 47.73 Heading 99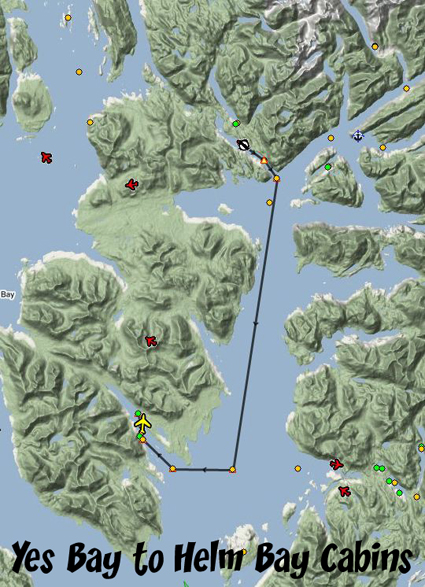 ---
Cruise Overview : This cruise starts at the Yes Bay Seaplane Base. It travels through the Yes Bay Narrows then out into the Behm Canal where we turn to starboard and head down to Helm Bay, about 20 miles south of Yes Bay. We then turn into Helm Bay and head for the first cabin that is located near Forss Island. The course then changes a little to starboard to head across the bay to the second cabin at Helm Bay.
If your vessel is prepped for autopilot, then it will track this gps route safely.
NOTAM 1: The route takes you past the first cabin and heads toward the second one. As you approach the 2nd cabin, it is on a point ahead. Be sure your autopilot is turned off.
---
Doug Linn
Charter Manager
Misty Moorings, Inc
contact@mistymoorings.com


<! -----------------------------Trip Tic Info Above ------------------------->