About Return to Misty Moorings
Return to Misty Moorings (RTMM) made its first post on the web on November 11th, 2010 (you can go to the bottom of the NOTAM's page and see the entire history of construction). Previous to RTMM was "Misty Moorings, Inc." that was a website for the Misty Fjords area of the flight simming world for FS2004. The page still has some activity and we keep the information online for those folks still using it. Brad Allen called Doug Linn who had run Misty Moorings, Inc and asked if he would be interested in "doing it again" for FSX and P3D. With more than a little trepidation, Doug agreed and the two began working on the concept of RETURN to Misty Moorings, the FSX/P3D sequel.
With the beautiful terrain that Holger Sandmann's created in Orbx's Pacific Fjords [PFJ] we had an amazing electronic canvas upon which we could 'paint' all kinds of adventure for the flight sim community. What could RTMM do with it that would give RTMM pilots even more enjoyment of this scenery?
"FROM HERE TO THERE" - RTMM's main focus is the JOURNEY to its sceneries. Where are we starting from? Where are we going? What will we see on the way? What's the weather forecast?
The purpose of a flight simulator is to enable a virtual pilot to fly a virtual airplane "getting from here to there" [as we like to call it] over, in between and amongst virtual scenery and being subject to virtual weather conditions. So a major consideration for us where our locations were concerned was not only the creation of exciting and good looking scenery, but also very much on the "journey" to get there. Our choices of locations were deemed important as we believed if the choices were good it was the means to raise the 'immersion factor' for virtual pilots in the scenery and to get them interested enough to fly to areas they might not see otherwise. Since most of the time of a flight simmer is intended to be spent "in the air", our designers were tasked with finding places that gave the RTMM aviator a special experience every time they fly to them. You will fly over glaciers, close to the walls of steep sided narrow gorges, over rivers, through vast landscapes of towering mountains or of utter desolation, alongside a pipeline for 800 miles - in fact, with RTMM you'll have the opportunity to experience everything on offer in our little corner of virtual Alaska.
RTMM scenery locations range from being highly complex, such as spanning several locations with sounds and AI, to nothing more than an old log cabin by the shore of a lake. We learned that we could build a whole harbor town but a campground with two tents and a campfire is just as popular. Why? Again, the key is the journey - what it is like to get there - it is what simmers do.
WATER WORLD - Another, perhaps surprising, feature RTMM is pleased to offer is simming "down on the water." We discovered that within the amazing Orbx terrains the rivers were navigable. The ability to cruise around in a water vehicle piqued our interest. This developed into a whole new way of enjoying the scenery. We created "The Moorings", a web page dedicated to people who [also] enjoy virtual boating. You can find many "sail plans" and "cruises" on The Moorings Page. Most of our locations are on the water and in this area of the virtual world, most of those are connected by water. From the water, in a two dimensional environment, the experience is vastly different 'getting from here to there'. It is simply another aspect of our virtual world that RTMM has discovered and developed for simmers.
THE GLACIERS - It would be hard to make scenery for Alaska and ignore its immense and beautiful glaciers. This was an area that had to be developed so we began our exploration of the glaciers in the "ice world" above Misty Fjords. One of the major sceneries RTMM has made is the "Cambria Icefield Research Project" [CIRP]. Ten "ice stations" have been positioned out on the ice above the Hyder, AK area. These all have NDB installations so they can be more easily found during the flights over the featureless glaciers. Here again, to make the glacier more interesting, we've created "overland" tours using a hovercraft or a special 6-wheeled vehicle to connect the ice stations, complete with markers for the routes. CIRP is an entirely different experience that RTMM brings to the flight sim enthusiast.
Another major scenery project in the glaciers is the "Stikine Icefield Research Project" [SIRP] which is a "remake" of the SIRP that was highlighted on the old Misty Moorings site. This has been designed and created for us by Mike Broemme. This scenery package places 10 isolated research camps at various locations in the vast Stikine Icefield that straddles the Alaska/British Columbia border.
USFS CABINS - One original aspect of FSAddon's 'Tongass Fjords X' and Orbx's 'NA Pacific Fjords' sceneries was the placement of the United States Forest Service (USFS) cabins. These are simple destinations, typically comprising the cabin and not much more; they are difficult to find, especially from 1200ft, so you need to be 'slow and low'. This challenge delivers very realistic experience for a "wannabee" bush pilot. Flying "the Cabins" is as close to bush flying as it gets for this area of the world.
People in the real world rent these cabins and are taken to and from them by the bush pilots in the area. These are "scheduled" lodgings, so you must arrive and be picked up on a schedule. This sounds like it's easy to do ... but factor in the incredibly quick-changing and low-ceilinged weather of this area of the world and you could encounter a new and unexpected challenge. Often you must stay below 1200ft/366m, flying "among and between" the mountains rather than over them.
On "The Cabins" page at RTMM, all of the cabins of the USFS are listed. We have added the missing 27 cabins and shelters to complete the USFS list as at the time of writing. Each has a picture, a map and a flight plan for the 1200ft routes. Flying "the Cabins" is another immersive virtual encounter made possible by RTMM.
ARTIFICIAL INTELLIGENCE [AI] - RTMM's design experts add AI plane and boat traffic to increase the realism and immersion factor. If you install all the RTMM scenery related to Ketchikan Harbor [and Tongass Fjords X], for example, you will see, depending on the time of day, the following: floatplanes landing and taking off, a coastguard vessel on patrol, a cruise ship leaving with two fishing boats, the airport ferry with passengers and vehicles, another large ferry departing and arriving and a commercial tanker passing through - INCREDIBLE! Try to see it by night, the lighting is awesome. Many RTMM sceneries come alive with AI traffic and people.
MISSIONS & DISPATCHES / VFR - RTMM offers challenging and exciting missions using different types of aircraft for those thrill seekers who love that aspect of flight simming. Also we have written and illustrated Trip Tickets ['triptics'] and Dispatches that guide you by VFR to many of our locations.
VFR flying is possible thanks to the excellence of the complementary sceneries made by RTMM and Orbx. You can see the locations when you go the Pilot's Room at Misty's Place and click on the "Starting Points" button. There you will find links to maps for each location plus latitude and longitude co-ordinates for starting a flight at that location.
RTMM SCENERIES - To date, we have created over 400 scenery locations with attendant missions, dispatches, trip tickets, maps, flight plans, "you name it ... we got it!". Notwithstanding that the members of the RTMM team are not "professionals" in this field, they are, none the less extremely talented individuals that enjoy the scenery development aspect of our great hobby as much as they do the flying. In addition they are generous with their time in respect of the RTMM forums through providing support to RTMM users. We made a decision early on that anything we "create" here at RTMM will be FREEware and readily shared (except if for commercial purposes) with everyone. We are proud of the fact that we have never had a problem reported to us in respect of the download, installation and use of our software scenery packages.
Anybody is welcome to contribute sceneries to RTMM, but there are some RULES for the contributors that are outlined in the "Rules for Contributors" section (button above). Also, our policy and copyright information is available for anyone to read at the bottom of this page (or from the navigation button above).
OBJECT LIBRARIES & SUPPORT - RTMM sceneries utilize several "object libraries" in order to work... the installation of which can be daunting for a newcomer. We have an "Object Library Page" which provides support those who need it plus an "object tester" utility to make sure you have the libraries installed correctly. We also have a FAQ page that helps with some of the more often encountered problems. When you have a question, the RTMM forum is "the place to go"; it is very active and one or more of our team will be there to help you along the way. We take interest in all people who come to RTMM ... so expect to get authoritative help quickly from people who care about the quality of your RTMM experience. We will meet your expectations.
MISTY FLYING CLUB (VA) - We have a operations division of RTMM which is a virtual airline [VA] type of environment - it's called the Misty Flying Club [MFC]. Norm Richards has helped make RTMM even more active and unique with the Misty Flying Club he helped create and keeps running on a day to day basis. Norm is a great asset on our team and helps Doug with scenery testing as well as creating flight plans for RTMM and builds all the flight content for use in the "MFC" VA system.
WHERE DO I START? Start by clicking the link at the top of this page to 'Misty's Place'. If you are bookmarking the site, bookmark Misty's Place instead of the "home" page. Everything you could want to do will be right there on that page. Our navigation buttons take you to all the areas of this complex site quickly. You will find navigation of the many pages and areas is relatively simple. Navigation buttons are everywhere and you can always get back to Misty's Place from the menu at the top of the page. We have a 'menu' of links on the right hand side of the HOME page to make finding things easy.
We hope you enjoy flying the many Return to Misty Moorings journeys as much as we enjoy[ed] creating and bringing them to you.
THE RTMM TEAM
Active RTMM Staff
Brad Allen - (Co-Founder)
Forum Name:

Bradallen43

Location ...
RTMM Function ... Scenery Design, Mission Design, Scenery Design, Forum Support

Jeff Greene
Forum Name ...

jeff3164

Location... Lynden, WA (I can see Canada from my front yard!)
RTMM Function ... Test pilot, scenery beta tester, troubleshooter, forum moderator and the resident expert on boating.
About: I'm 52 this year, and working in a bronze foundry in Bellingham for the past 16 years. We make boat parts like rudders, struts, tiller arms and fins. I am married to Mary for 26 years, and have two sons Paul 22 and Adam 21 years old. We fit tightly packed in a one bedroom house, so I live in my computer room most (all) of the time. (see my avatar).
Rod Jackson
Forum Name ...

Stiletto2

Location...Medina OH, about 35 miles south of Cleveland, OH
RTMM Function ... Scenery Design & Development, Utility creation using Windows CMD and/or VB.Net
About: Retired. Worked in sales and software management/VP positions focused on network and systems integration for two of the top 5 computer manufacturers (28 years) and held Senior VP/General Manager positions in smaller software product companies for several years after that. Have B.S. in Math/Computer Science.
Kurt Kalbfleisch
Forum Name ...

Yoda

Location... London, UK (US citizen, living as an expat on work assignment
RTMM Function ... MSFS scenery designer.
About: Retired US Navy Chief Petty Officer, now working a second career in IT. Married, two kids and two step kids. One grandson. Started flying flight simulators in 1984 with SubLogic's Flight Simulator II on a Commodore 64. Beta tester for the Aeroworx B200 Super King Air, Flight1 Cessna Citation Mustang, Flight1 Cessna 182T, Flight1 B200 Super King Air, PMDG Jetstream 4100, PMDG 737NG, and several other products for FSX and P3D.
Kevin Lewis
Forum Name ...

Photosbykev

RTMM Function: Scenery developer, QA checking
About: Based in the UK. Spent over 40 years playing with nuclear reactors and now retired. Love making and breaking computers as a hobby and heavily into wildlife/nature photography. I've been into flight sims since the '80s and now I make back country scenery for MSFS to see how many planes I can break.
Dan Linn
Forum Name ...

Dan

Location ... Near Atlanta, GA.
RTMM Function ... Website Construction, Web Page Design, Web Graphics, Server Administration, Forum Support
About: NOT retired! Working in the IS industry.
Doug Linn - (Co-Founder)
Forum Name ...

Doug

Location... Bluffton, SC, 16 miles north of Savannah, GA and 12 miles west of Hilton Head, SC.
RTMM Function ... keep the web page up to date posting the scenery locations, scenery design.
About: Retired. Worked for Nalco Chemical Company 29.9 years, water treatment chemicals, Worked for Buckman Laboratories for 8 years as VP International Marketing, chemical sales to paper industry. Two sons, Dave and Dan ... (Dan is the technical magic behind our RTMM web page). Wife, Barbara, just passed 53rd Wedding Anniversary. And the family is rounded out by Molly, our chocolate Pomeranian. Other interest, acoustic guitar.
Guy Maricich - R.I.P.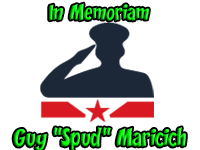 Forum Name ...

Spud

Location: Pensacola, FL
RTMM Function ... Quality Control Manager, Forum Support, Testing
About ... U. S. Naval Aviator (Ret.).  Retired from City of Pensacola.  Native to northern Idaho (ID85)
2 sons, 1 small white dog.
Dr. Thomas Menzel
Forum Name:

Tomse

Location: Bad Krozingen, Germany, Baden-Württemberg, 20km south of Freiburg im Breisgau, close to the french and Switzerland border in the Rhein River valley near Black Forest, home airport EDTG
RTMM Function: Scenery development
About: Close to retirement, MD, trauma surgeon, others: living, playing golf, driving convertibles
Robert Pomerleau
Forum Name ...

FSRobert

Location... Stockholm Sweden
RTMM Function ... Videography & Scenery Testing
About: Born and raised in Southern California Norwalk in Los Angles county. Moved to Stockholm in 1989 with my lovely wife Lena. We have one daughter and three sons. Whom are all grown and and living their own lives. So far we have three grand kids not to mention our two Shetland Sheepdogs ( aka shelties ) Wilma and Lucy. Other interests are my guitars and the Beatles. I have a strong passion for food and cooking which that is the field I work in. My interest in Flight Simulation started back in the Bruce Artwick days and subLOGIC in 1983 using a Apple computer with a green monochrome monitor.
Dexter Thomas
Forum Name ...

Dexthom

Location... 27 miles south of KDCA
RTMM Function ...Developing AI Float and Marine Traffic, Testing etc.
About: Retired after 49 years. (USAF MSgt 20 years) (USDOJ Information Systems 23 years) (Performance Engineering Corp. 6 years)
Klaus Tröeppner
Forum Name ....

corbu1

Location..... Munich, (Bavaria) Germany
RTMM Function..... helicopter operations and all things related with it, helicopter repaints, scenery testing.
About: architect and urban planner. Working for the city of Munich, Germany in urban planning.
Steve Weinkamer
Forum Name: Ualani
Location: N.E. Ohio
RTMM Function: Object design, object libraries librarian, object conversion, scenery design, general trouble shooting and tech support, DX10 support, beta testing.
About: Semi retired 32 year furniture refinishing and repair business owner. I can now come and go as I please! Married 41 years, 3 children and 8 grandchildren. Honored to be a small part of a very talented and dedicated RTMM team that does it strictly out of a love for the hobby and staying young.
Norm Richards
Forum Name: nbrich1 (Norm)

Location: Ontario, Canada

RTMM Function: Misty Flying Club VA, Flight Planning, Troubleshooting, Beta testing.

About: Retired from 38 yr career with Class 1 Railway: Managing Operations.

Married 37 years, 3 children and 7 grandchildren.

Glad to be part of a dedicated and cooperative team here at RTMM and running the Misty Flying Club VA: the "RTMM Operations Division". 
Garry Scanlan
Forum Name: Garry

Location: St Vincent and the Grenadines, West Indies since 2009 [born Portsmouth, England].

RTMM Function: Quality Assurance, storylines, testing.

About: Retired as a self-employed consultant from a 40 yr career in private and public sector purchasing and supply in UK and WI.

Married 10 years, a 7 yr old son.

Proud to be supporting the work of RTMM which I've enjoyed flying 'from here to there' for many years.
---
You can contact any of these people on the RTMM Forum and drop them a private message there if you like. All are available to answer questions you may have.
Back to Top
Contributing Developers
Contributing Developers
Ryan Padgett

Location ...
Information ...
Contributions:

Rose Point Cabin
Roadside Cabin

---
We would like to thank these contributors to RTMM
Back to Top
"Rules and Regs" for Authors Contributing to Return to Misty Moorings
Help (Always) Wanted
Want to be part of the Return to Misty Moorings team? We have a few rules to abide by. First, send us an email with what you are proposing and introducing yourself. This email should have your "real" name as well as, of course, the email address you use for communicating with us. If you would like to join us, you must: Design your scenery, aircraft repaint, AI traffic files or missions using the following criteria:

NOTAM 1. People must submit a plan prior to our looking at any addition. More than one person might be working on a particular area, and conflicts could develop. We will not have "duplicate" areas (use this one or use that one) ... the whole project will be seamless. We often are sent scenery packages that are EXCELLENT, but we cannot use them because we already have someone else working on that area, someone who has submitted the proper plan, etc. Sorry about the rules and regulations, but this is how we avoid conflicts. If you want to do a project ... send your plan to Brad Allen at contact@mistymoorings.com and we'll get your ideas on the docket.

NOTAM 2. The scenery locations that will normally be submitted should be based on real life or semi-real locations but any use of copyrighted names/logos or other potentially trademarked material would require the submission of written permission from the copyright or trademark owners to Return To Misty Moorings.

1. Keep it in the "Bush" All third party partners must adhere to a "Bush Pilot" scenario. No asphalt runways. Backwoods, off airport locations, dirt, grass, sandbar, water only.

2. Use your imagination. Creative ideas can be anything a bush pilot might encounter. Scenery doesn't have to be all real world locations.  Semi-real locations such as an undocumented remote bush strips (which may or may not really be there) are also welcome. If you do wish to create an actual fictitious location like (Misty's Place) please submit your idea to Doug or Brad for approval before beginning.   Have some fun with developing scenery for RTMM as long it "fits" the mold.

3. Location, location, location. Creative projects must not be in a previous location already taken. As we said above in NOTAM 1, you need to let our project manager know where you want to break ground at. If it's open, it's yours to build at.

4. RTMM Team Review Creative projects will be reviewed before acceptance. RTMM staff have to make sure any creative ideas fit the "Bush" theme. Staff will need to test and evaluate every project to determine if it fits. If it does, It gets a thumbs up and added to the library immediately. If it needs some tweaking, you must be able to accept the feedback and work on those suggestions before your submission will be accepted. We use a quality control team that will look for errors like floating scenery objects and other anomalies that might need to be tweaked.

RTMM "Area" We expect most of our future sceneries will be developed for FS2020.  With that in mind, the RTMM target area for scenery development is currently defined as southern Alaska (bounded by Anchorage to the north and Homer to the west), southwestern British Columbia and western Washington state.  All projects need to fit inside the RTMM  "Area". We may add other areas in the future.
6. Object Library and Library Restrictions: ORBX or OZx objects MAY NOT be used without the individual author's permission. (See Rule #10). This is THEIR policy and we must abide by it. To safeguard that all objects used are "legal" by the rules, a copy of the scenery object file must also be submitted. You can do this in Instant Scenery by clicking on the little question mark (upper right side of the IS menu). Then Right click on that, select ALL, COPY and paste it into NOTEPAD. Name it and you can email it as an attachment. Click HERE to see a simple one. For FS2020 sceneries, approved RTMM developers will be able to use the RTMM Object Library (for FS2020) to build sceneries that will only be distributed exclusively by RTMM.  These objects plus the default FS2020 objects and the  3rd party "Windy Things" objects are the only objects to be used when building FS2020 sceneries.  Upon request to Doug or Rod,  approved RTMM developers can obtain the thumbnails for the "rtmm-objectlib-vx.x.x" package that is currently available.  These thumbnails provide a mini library with object names, small pics and GUIDs for the thousands of RTMM objects available for FS2020.

7. Keep Design Work Private: "Design Work" and discussions should not be done on the forum, they should be done in the privacy of email. We would rather people did not see the "sausage being made" and this will keep you from being embarrassed if we have to change something. It is best to keep this process done in private through emails and PM's on the Forum message board.

8. Completing the Paperwork: The author for repaints and scenery locations is responsible for "completing" the paperwork on the item. A full "readme" for installation must be submitted with the entry. A 150 by 150 pixel thumbnail and a 1000 wide picture of the project must be included. The "format" of the readme must conform to the many examples already on file on the Scenery Page. Regardless of the quality of the offering, without the proper paperwork, it will not be posted.

9. It stays with RTMM: Once the scenery or a scenery object has been accepted by RTMM, it STAYS at RTMM. For FS2020 sceneries, acceptance cannot occur without submission of the full source folder set that generated the package.  This FS2020 requirement is to ensure that the RTMM staff can offer some level of maintenance for the scenery should an FS2020 update or some other reason cause the scenery to stop working.  In the case of all sceneries, we will not sell the scenery or scenery object or claim credit to it, always keeping the author's name in the documentation that goes with the scenery. However, once accepted and agreed upon by the author, the scenery will stay in the RTMM archives. We ask that authors not share their scenery designed for RTMM with other flightsim file locations like AVSIM, Flightsim.com, etc.
10. Permitted Objects: Not all objects in the object libraries are "permitted" in RTMM Sceneries. RTMM is very careful not to use the work of any object design authors except those who have given permission for us to do so. The list of permitted objects and object groups can be found here: Link to "Permitted Objects" for RTMM Location Design

11. Library Objects Submitted to RTMM: Please read through the table discussing submission of objects to RTMM. This can be found on the Designer's Corner web page "Here". All designers must strictly follow these guidelines and rules to protect their work and the work of others.

Contact Project Managers: Doug Linn (website), or Brad Allen (Scenery Director) if you are interested in contributing. Use this email address and information will be routed to the correct person: contact@mistymoorings.com
Back to Top
Policy and Copyright Statement
POLICY, DISCLAIMER, COPYRIGHT, SUPPORT & PERMISSIONS STATEMENTS

for

RETURN TO MISTY MOORINGS [RTMM]

Scope of document

The contents of this document apply to:

any and all RTMM-owned web page content

all RTMM-owned scenery content

all other RTMM-owned software and applications, including third party work

authorized use of RTMM-owned content

financial gain from RTMM-owned content

all persons who download and/or use files from the RTMM website



Policy Statement
It's FREE!
RTMM's work and any other third party work on the RTMM website is offered on a 'freeware' basis. RTMM does not charge for what it creates and/or makes available on behalf of itself or others, nor will it. Nevertheless, RTMM offers and provides free support via the 'Forum' area of the RTMM website from the RTMM 'Team' and other members of the RTMM community.
RTMM is hopeful that its users will enter into the 'spirit' and 'purpose' of RTMM: a desire by talented enthusiasts to provide free, interactive, 'quality' scenery in a digital representation of two stunning areas of the world: Alaska and Hawaii, for enhanced immersion and personal enjoyment of these areas and to give effective support when called upon. RTMM wishes to remain a platform for like-minded individuals to get together to help other users if they can and to enjoy their hobby in a friendly and respectful manner.
RTMM has neither the desire nor the intention to copy the work of others or use any third party property without proper permission or infringe any [copy] rights. Should such an event occur, RTMM will do what is reasonably required to resolve the issue.
NOTE: For the avoidance of doubt, although RTMM sceneries and objects require various ORBX and FSAddon products to work, RTMM does not use ORBX objects in its design processes. FSAddon objects are used with permission.
Disclaimer
Users download files from the RTMM website at their own risk!
By downloading and/or using any file from the RTMM website, the downloader agrees to accept all and any risk associated with downloading files from the internet and that he/she will accept all liability in so doing and for any and all damage to the software installed in, and/or hardware of, the computer[s] to which the RTMM file was downloaded and/or used.
Even though all files uploaded by RTMM are checked for viruses with a recognized industry standard virus checker, persons downloading RTMM files are expected, as good practice, to exercise the same level of attention on every file downloaded before use.
If the installation instructions regarding RTMM software are followed properly and any third party software required by RTMM scenery [e.g., ORBX] is also working properly and the user's PC is running correctly, problems should not be experienced with the files downloaded. RTMM scenery content is tested in and is intended to be used only with the Microsoft 'FSX' and the Lockheed Martin 'Prepar3D' flight simulation programs. Other software and programs offered by RTMM are also intended to work with these two programs only. Notwithstanding, RTMM does not guarantee a successful software installation of its software in any flight simulator platform.
RTMM is not responsible for the content of any other third party software or website that it either hosts or provides links to or recommends.
Support
It's FREE!
In the unlikely event that problems are experienced with RTMM scenery downloads, it is accepted practice to remove all traces of the failed install from the computer, reboot, re-download and install the scenery again. The same applies to other RTMM or third party software and program downloads. If that does not resolve the issue, go to the RTMM Forums, register and post details of your problem - and, this we can guarantee, a fellow 'RTMMer' will help you.
Copyright Statement
The copyright in all RTMM-owned content on the RTMM web pages belongs to Misty Moorings, Inc.
The copyright in all third party-owned software on the RTMM web pages belongs to its respective owners.
The content of RTMM is made available without cost for personal use only. The content on the RTMM website is not available for use for any other purpose without specific written permission from RTMM and/or its contributors.
Users are not permitted to make changes to RTMM-owned or third party software without the express written permission of the respective author[s].
Permissions Note: Any application for use or change for the purpose of remuneration will be rejected.
Questions or requests concerning this document or usage or change permissions can be sent by email to:
RTMM's Rights
RTMM reserves its right to change or remove any or all, or parts of, the statements in this document at any time, with or without prior notification.
RTMM reserves it rights to remove posts to the RTMM Forum it considers inappropriate, without explanation
RTMM reserves its right to deny access to its website, without explanation, for any individual[s] considered to be acting outside of the 'spirit' of RTMM as described herein. 
Back to Top