Navigation Page Index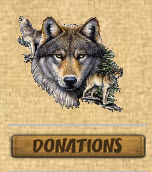 Flight Plans for RTMM and MFC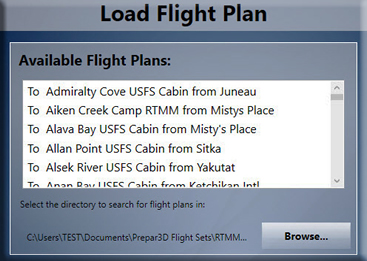 Total RTMM-MFC Flight Plans Set - Every scenery location we offer at RTMM has a flight plan, usually from a [relatively] nearby airport or seaplane base. These plans can be entered into your aircraft's gps and will give you a route to fly (many with autopilot) directly to the RTMM scenery location.
Click on the "zip" button below to download the RTMM-MFC Flight Plans folder. Copy the flight plans in the folder and paste them into your sim's "flight plan documents area"
NOTAM: If you do not want to mix these in with your own flight plans, make a separate folder for them and place them in the flight plan documents area. This is explained in the "readme" in the RTMM-MFC Flight Plans folder.

<--- Click to Download the latest RTMM-MFC Flight Plans.zip
(UPDATED: 07.02.2019)
NOTAM: To learn about RTMM RSA (Route Safe Altitudes) click HERE
NOTAM: Descent Curves in Elevation Plans for MFC Flight Plans click HERE
NOTAM: If you have downloaded this previously, DELETE all of the files in your "/...RTMM Plans" folder and paste in the new ones from the downloaded zip.
NOTAM: Viewing the txt file ... be sure you expand the "name" column (drag vertical line to the right) you will then see a series of periods (dots) and the flight number will be at the end of the dots. Your list should look like this: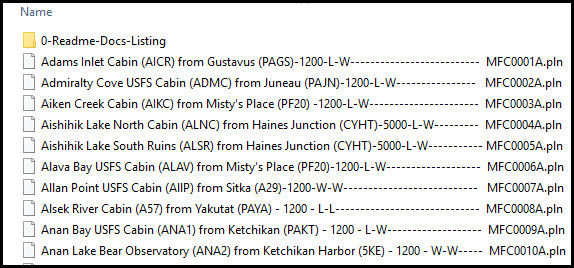 * MFC = Misty Flying Club. Each plan is being given a flight number. These are used with SIM-ACARS when you are flying an MFC-Credit Route. We are starting at the top of the list and working down. This does not affect the flight plan, these are simply being given a flight number as they are entered into the MFC database.
Misty Flying Club
Frequently Asked Questions and Facts
Misty Flying Club (VA)
There are many Virtual Airlines (VAs) available for flight sim enthusiasts. At RTMM, we wanted to create something a little different:

A "VA" that is "more casual" or even "lite" ... more in the style of bush flying. For that reason, we are calling this a "Flying Club" rather than a formal "VA".
Bush flying, unlike most commercial flying, is far less defined and almost all VFR. There are no formal airways or IFR flights. There are no "controllers" and the major rule is simply "Safety First."
The flights offered by the Flying Club will take you to all of the regions and scenery locations in RTMM. We have placed our many scenery locations carefully so that, when they are visited, some of the most beautiful scenery in the world can be explored and enjoyed.
The "routes" and "tours" are all stored and can be obtained at the Misty Flying Club Page.
Rules: The Misty Flying Club is only for use flying the RTMM Areas (PFJ, PNW, SAK, Tongass X, BWEP area. "Doug's Hawaii" may also be included at a later date to give you a break from the snow and ice! So these will be the only flights that are "validated" on the site. The other rule is that you must land at less than 600 fpm (not crash!) to have the flight validated.
What is the Misty Flying Club?
Misty Flying Club (MFC) is the operational avenue or OPS Division of RTMM and using a group of systems which provide the operational environment.
This is the operational side of RTMM. The Flying Club Division of sorts that creates a structured documented system in which to explore the scenic areas of Alaska and BC and all the RTMM scenery, enhancements and other add-ons that have been created for these areas and captures all the #flights, flight hours, departures and arrivals for a pilot in a personal and system logbook. So a pilot can knows and see what he has flown, and can further see what there is to explore into other areas in a structure way if a pilots want to do that. But that is only the start as more over-time is added plus more flights and routes to fly as well as "Flying Events" using "Misty Multi player".
MFC is a method of the capturing or logging of Flight simulation flights (FSX, P3D primarily) that can be flown by a pilot.
Why is it called "Misty Flying Club" rather than Misty's Flying Club?
"Misty's Flying Club would make it the ownership of Misty. But this isn't about Misty (the fictional lady) or Misty's Place. "Misty" in this case describes the flying....as in "clear weather flying or misty flying". This matches our theme of Misty Moorings. That is why the name was created in this fashion.

What is the Target Geographical Area?
where MFC/RTMM is primarily based in the areas of Alaska and BC.

ORBX PFJ - Pacific Fjords
ORBX PNW - Pacific Northwest
ORBX SAK - SE Alaska
Tongass X - Tongass Forest Area
ORBX Global Base/Vector - BWEP - RTMM's Pipeline Scenery

How will these work, software needed?
Software for "Misty Flying Club" MFC .................................................................

1.CIGAR BOX (the magic box holding all the tours). You download this from the BOTTOM of the downloads page on the Admin Center web page. (This is actually out special module for KACARS II.

2. Route and Tour downloads from the Misty Flying Club Page. (Located in the left column of the Admin Center...click on "Downloads."

Software for "Misty Multi Planer" ... See Multiplayer Table

1. DISCORD for Chat/Voice COMMs (Chat or voice Comms). (Voice works best or Group VFR Multi Player events or group flying)
Software download and install: https://discordapp.com/

2. FSCloud for Multi player - This connects you to a server where your friends will be flying. It is found at https://fsc24.net/fsc24/
Back to Top
RTMM GOOGLE EARTH KMZ by "Rustam" (Vüqar Quliyev)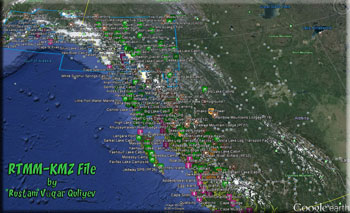 RTMM KMZ by "Rustam" (Vüqar Quliyev)
This is a Google Maps KMZ file covering the whole RTMM area. It's compiled respecting the naming convention for RTMM sceneries released as of Nov. 2014 but also includes locations of the USFS cabins and historical lighthouses shipped with ORBX/FSAddon/RTMM packages. The KMZ file consists of 605 individual place marks in total.
All individual locations and some of the scenery folders will provide you with some basic info about the area/scenery but apart from these descriptions, most of these "clickable" spots contain buttons which will take you to relevant flight maps, trip tickets and/or external information resources such as Wikipedia or Lighthouse Explorer, where possible.
Click on the picture above to see a larger image. But even the larger image will not do the details of this justice. There is an amazing amount of data contained in this file. The "readme" is in the zip along with the "KMZ" file.

- Latest Updated Dropbox Link
Here is "how to" select the labels you want to see in this amazing file (Click on Pic below to Enlarge):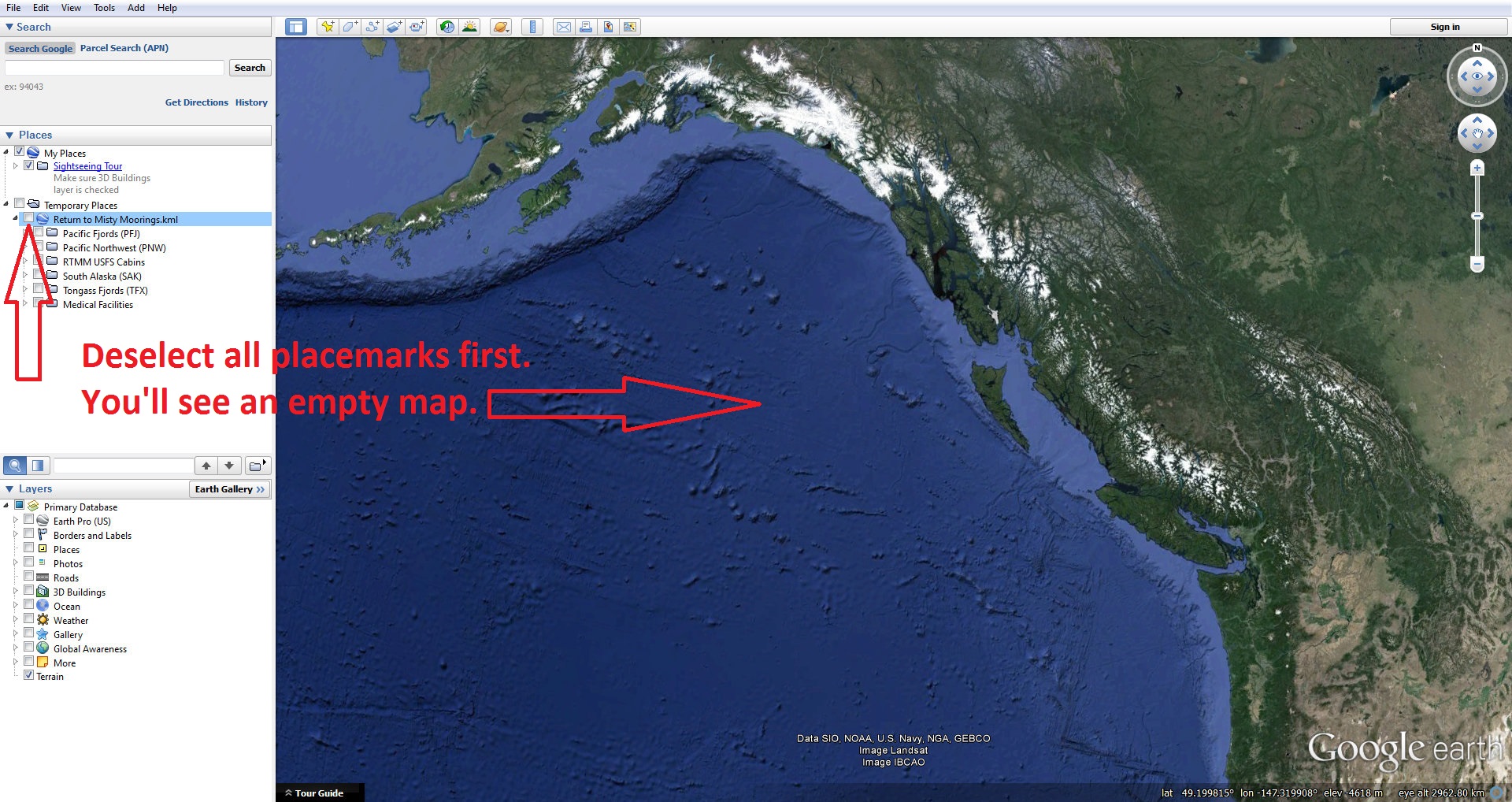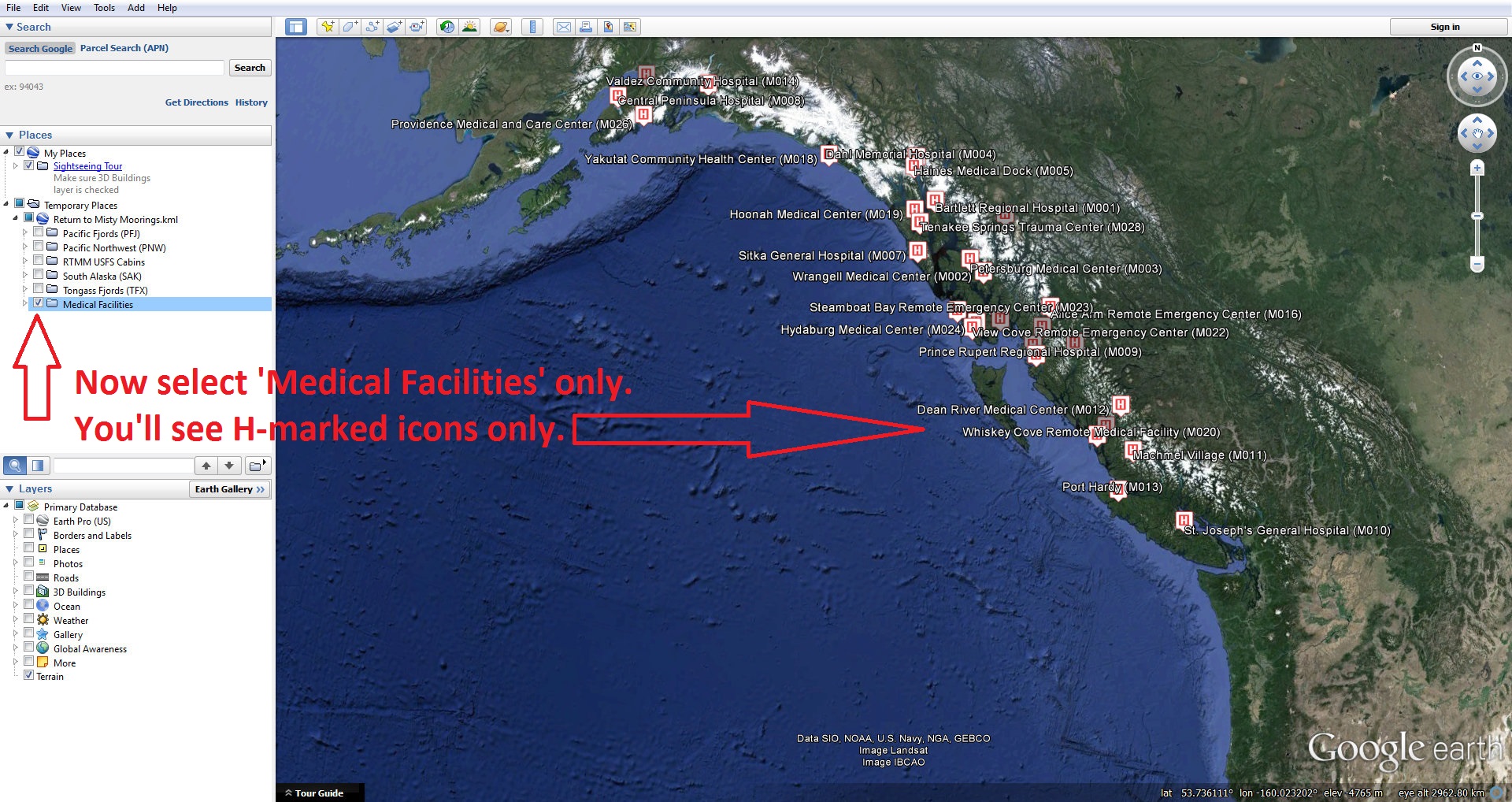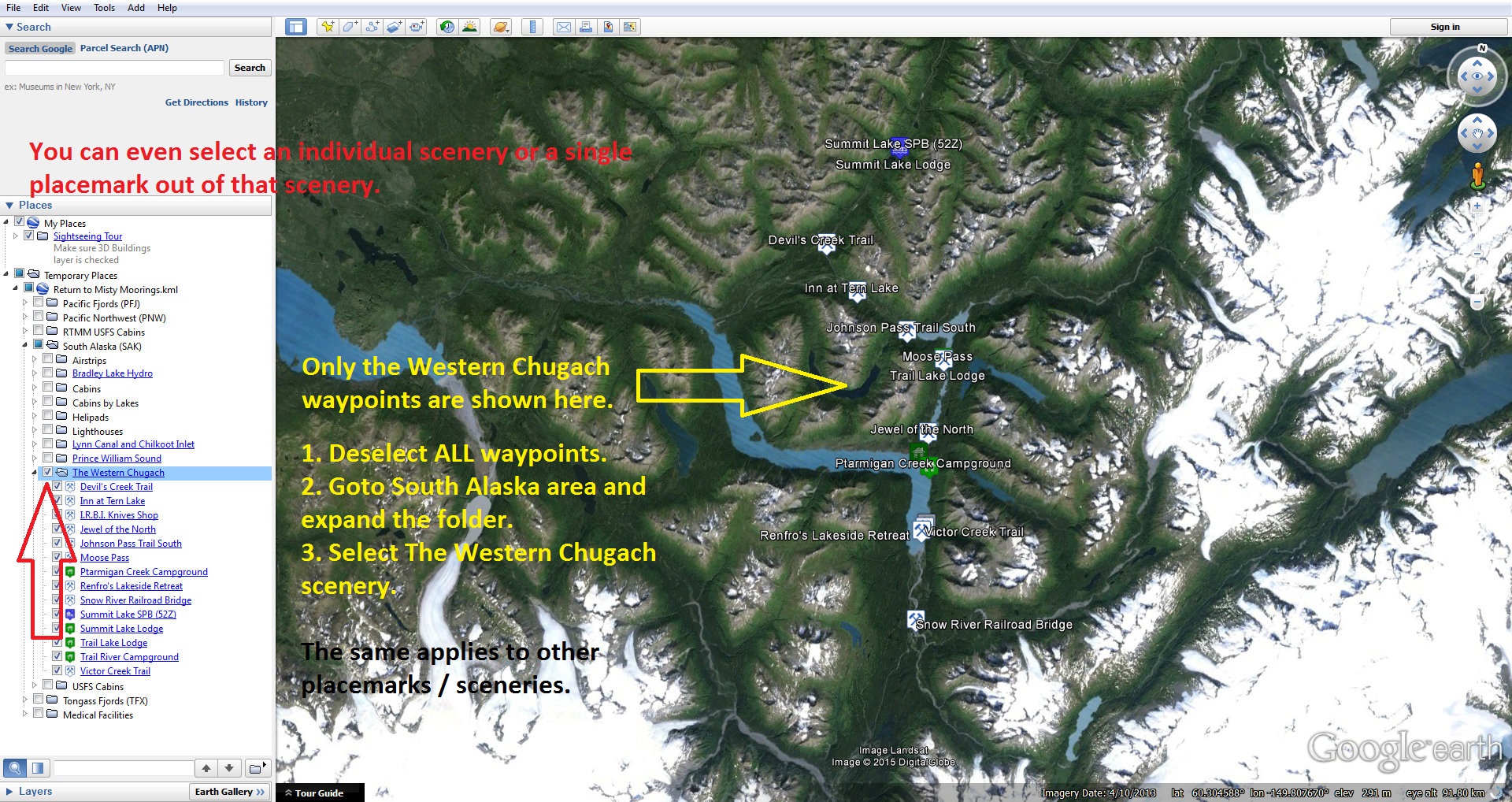 Back to Top
Dieter's Corner
>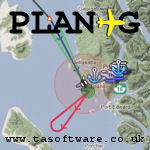 DIETER's CORNER

: Here we proudly publish Dieter Linde's Plan-G cvs (data) files that will add to your enjoyment for RTMM. These are the "way point" files for Plan-G. Also, be sure to check the NOTAM and the INSTRUCTIONS that are in the RTMM FAQ (FAQ Page/"P" Tab/ Plan-G Instructions). Dieter has also published additional files you may have interest in downloading for other scenery areas you may have. We have also included those below. Plan-G Data Files for RTMM Areas
NOTAM: For More Information on for how these way points are used, see the Here2There Page Table
PLAN-G Data Files used by additional (NOT-RTMM) software programs - by Dieter Linde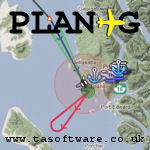 Additional Plan-G Data Files for NON RTMM Areas
New Zealand North
New Zealand South

BC PNW Lighthouses/Mike Mann Scenery
Kwinamass_Khutzemateen - (Published by Dieter Linde with Permission of Douglas Keech)*
Back to Top
GPS - Adding Waypoints

Way Points: There are over 700 specific scenery locations in RTMM (this including the USFS cabins). Every location in RTMM has been assigned an "R" number that is its way point. When you put this into the GPS, you will then display a direct route to that way point. These are used with the automatic and manual dispatches. You can also use them with the TripTics. All of the way points are listed on the Way Points Table. The information below takes you through the steps needed to add a way point to your gps.

Step #1

Use the "Direct" button on the right side of the GPS.

Step 2

Click on the little arrows on the curser knob ... just on one of those two SMALLER arrows. When you do, you will get what you see to the right. Now you type in the way point (R) number. (Never Use CAPS when entering information into the GPS).

Step 3

Once the way point is typed in correctly, you then click on the "ENT" (enter) button.

The GPS will ask you if you want to "Activate?" You click the "ENT" button again to activate the new direct route. The GPS will then display your direct route to the waypoint as seen in the image to the right.

NOTAMs: Repositioning Tip: Often, you will have to deviate from the original GPS track. When you want a quick NEW track directly to the GPS target. Click on the "D" on the GPS and then click on ENT twice. That gives you a new direct course to your waypoint without having to enter anything.

NOTAM: DO NOT use caps when entering GPS waypoint names, lower case letters only.
NOTAM: If you make a mistake ...click on the "PUSH CRSR" button to start over.
NOTAM: Finding the Dock ... The Med Docks can be difficult to find. If you fly toward the facility at dusk, night or dawn, we will turn on a string of red flashing lights to let you know where it is. Fly over low and you will see the string of red lights, then knowing where to land and taxi.

Back to Top
Using A Starting Point with Latitude and Longitude (How to)
How to use Starting Points and Starting Position: Often, there will not be an "airport" to start from and the program will ask you to "position your aircraft using the starting points". All starting points for all medical facilities are listed in the above facilities tables. You will find LATITUDE, LONGITUDE and MAG (magnetic heading). To position yourself directly at the starting point:

Open the MAP feature of your Simulator (If you don't use "Magnetos" reprogram your keyboard for "M" opening up the simulator's MAP).

Copy the Latitude, paste it into the latitude box.
Copy the Longitude, paste it into the longitude box
Copy the Heading (mag) and paste it into the heading box.
Set the Altitude to ZERO -- UNLESS altitude is given (for elevated helipads)
Set the Airspeed to ZERO

6. Press OK ... your aircraft will be positioned exactly at the starting point.

NOTAM 1: We use 4 digits for minutes to EXACTLY place your aircraft by the dock (not on it or away from it)
NOTAM 2: Altitude is critical if you are "positioning" your helicopter on an elevated helipad. If you do not put it in, you will "start" under the helipad on the ground.
NOTAM 3: We have starting points for over 1000 locations in RTMM, you can find them on the "Starting Points" table on the "Here2There" page.

Start at Airport or Dock

Often a starting position will be an airport runway, helipad or dock. Here is how you position the aircraft for this situation:

1. Use your simulator's "GO TO AIRPORT" function. Put the name of the location or the ICAO code into one of the two boxes.

2. Click on the "Active Runways" box and you will get a "drop down" for that airport allowing you to start in any place you choose there.

3. Press OK, you will find yourself positioned in the correct place.

Back to Top
Way Points Table
Way Points Table (Starting Points for All RTMM Locations)

Clicking on the zip button below downloads the latest RTMM Waypoints.zip file for you. You install it as you install a scenery location and activate it you sim's library. When you add a way point to the gps, the position will show for you

. <-- Download RTMM Waypoints.zip (04.01.21)

Facility Name

Name of location as it is listed on the Scenery Page, Click on name for map to location

Lat/Long

GPS Coordinates

Mag
Direction to set your vehicle for proper startup heading

SPB

Indicates a Sea Plane Base Start Point (No Map Available)

Pkg

Necessary software PFJ, PNW , TF, SAK, NRM or GV (Global Vector)

Type

Type of landing zone, water, ice, land, etc.

Tic (click to view)

Indicates a trip ticket, D Dispatch available, FT Float Trip Available

Starting Points
How to set starting points
Back to Top
- A -

Facility Name

Latitude

Longitude

Mag

Type

Pkg

Tic
Way Point
Adams Inlet Cabin

N58 53.0902

W135 48.8853

168

W

SAK

R053A

Admiralty Cove USFS

N58 10.56

W134 33.75

024

W

SAK

R366A

Aiken Creek Camp

N55 7.18

W132 12.19

004

W

PFJ

R001A

Aishihik Lk North Cabin

N61 35.6540

W137 28.4471

248

W

SAK

R054A

Aishihik Lk South Ruins

N61 11.7938

W137 0.0241

359

W

SAK

R055A

Alava Bay Cabin USFS

N55 13.54

W131 9.21

254

W

PFJ

R367A

Allan Point Cabin USFS

N57 14.51

W135 23.85

312

W

SAJ

R368A

Alpine Inn

N60 29.5135

W149 49.2009

052

W

SAK

R614A

Allakaket Lodge

N66 33.7736

W152 39.4076

173

L

VEC

R002A

Alsek River Cabin USFS

N59 11.24

W138 25.78

284

W

SAK

R369A

Anan Bay Cabin USFS

N56 11.20

W131 53.44

024

W

PFJ

R370A

Anan Lake Cabin USFS

N56 7.50

W131 53.15

112

W

PFJ

R371A

Anchor Pass Cabin USFS

N55 58.33

W131 23.96

031

W

PFJ

R372A

Anchorage Point Cabin

N59 10.5529

W135 28.4944

109

L

SAK

R615A

Anderson Lake Cabin

N61 40.88

W128 49.90

036

W

SAK

R023A

Andrew Bay Dock

N53 51.3833

W126 19.2060

209

W

PFJ

R056A

Annex Creek Hydro

N58 19.5980

W134 7.5200

244

W

SAK

PP13

Appleton Cove Cabin USFS

N57 28.3808

W135 15.5576

38

W

SAK

R373A

Arctic Angel BWEP (9AK4)

N64 8.2048

W145 49.7980

047

W

SAK

#

9AK4

Armin F. Koernig (AFK) Hatchery

N60 3.0481

W148 3.9049

318

W

SAK

R057A

Ashlulm Creek Fishing Lodge

N51 45.2630

W126 55.0876

138

W

PFJ

R058A

Avoss Lake Cabin USFS

N56 42.2912

W134 55.6444

139

W

TFX

R374A

Back to Top of Location Table
<! BLANK ENTRY>
- B -

Facility Name

Latitude

Longitude

Mag

Type

Pkg

Tic
Way Point
Badger Lake Cabins

N55 12.8658

W130 48.1373

049

W

PFJ

R003A

Baird LeConte Glacier Tour

N57 15.16

W132 12.72

038

L

TFX

NA

Bakewell Lake Cabin USFS

N55 15.6538

W130 40.2689

100

W

R375A

Baranof Lake Cabin USFS

N57 5.12

W134 51.66

220

W

SAK

R376A

Barber Cabin USFS

N60 26.2516

W149 59.2433

129

W

SAK

R110A

Barnes Lake Cabin USFS

N56 0.6825

W132 58.5072

153

W

TFX

R377A

Bartlett Cove SPB

N58 27.24

W135 53.44

221

W

SAK

BQV

Beach River Cabin USFS

N60 1.06

W147 22.50

302

W

SAK

R244A

Bear Camp Research (CZBC)

N49 32.8325

W122 29.2505

208

L

PNW

CZBC

Bear Observatory

N56 10.9420

W131 53.4225

329

L/W

PFJ

R005A

Bear Observatory Cabin USFS

N56 9.4624

W131 53.3467

104

W

PFJ

R378A

Bear River Lodge

N56 5.43

W129 53.27

059

W

PFJ

R020A

Bear Lakes Cabin

N61 16.3663

W137 34.2017

338

W

SAK

R059A

Beaver Camp Cabin USFS

N55 32.07

W131 4.87

284

W

PFJ

R379A

Beecher Pass Cabin USFS

N56 35.05

W133 03.05

281

W

PFJ

R380A

Bennett Lake Facility

N59 50.7343

W134 59.7195

193

W

SAK

R060A

Berg Bay Cabin USFS

N56 21.75

W132 0.43

020

W

PFJ

R381A

Berner's Bay Cabin USFS

N58 46.1085

W134 56.0628

152

W

SAK

R572A

Bettles Lodge

N66 55.0935

W151 31.0584

127

L

SAK

R006A

Big Bay Cabin USFS

N60 9.12

W150 51.11

102

W

SAK

R382A

Big Bend Lake Cabin

N61 12.3327

W142 15.4346

226

W

SAK

R573A

Big Creek Lodge (W)

N51 9.1362

W123 33.5555

346

W

NRM

PF61

Big Creek Lodge (L)

N51 8.9570

W123 33.5897

208

L

NRM

PF61

Big Falls Hydro Power Plant

N53 59.08

W129 43.48

137

W

PFJ

R008A

Big Falls Cove Cabin

N53 58.9988

W129 44.3902

079

W

PFJ

R365A

Big Goat Lake Cabin USFS

N55 32.05

W130 36.23

174

W

PFJ

R383A

Big Indian Creek Cabin USFS

N60 52.80

W149 56.97

250

L

SAK

R384A

Big John Bay Cabin USFS

N56 50.75

W133 41.44

055

W

PFJ

R385A

Big Lake Cabin

N55 25.62

W131 11.01

004

W

PFJ

R009A

Big Shaheen Cabin USFS

N57 42.0728

W134 16.2329

251

W

TFX

R296A

Binkley Slough Cabin USFS

N56 36.62

W132 26.02

284

W

PFJ

R386A

Biorka Island Dock TF03

N56 51.24

W135 31.24

103

W

TFX

TF03

Black Bear Lake Cabin USFS

N55 32.4449

W132 51.4460

176

W

TFX

R387A

Black Rapids Airport BWEP (5BK)

N63 31.9164

W145 51.6105

215

L

B/V

X

5BK

Black Rapids, The Lodge at

N63 33.1280

W145 51.8589

053

L

B/V

R010A

Blind Pass Cabin USFS

N55 53.64

W131 39.04

126

W

PFJ

R388A

Blue Lake Hydro (APP)

N57 3.8380

W135 12.0060

181

W

PFJ

PP16

Blue Cat lake Cabin

N55 30.5191

W133 40.0474

44.3

W

TFX

R011A

Boat Bluff Lighthouse

N52 38.5551

W128 31.4197

303

W

PFJ

R595A

Bob's Bay Cabin

N55 12.6226

W133 9.7150

250

W

TFX

R012A

Bohemia Basin Shelter USFS

N57 59.1957

W136 22.6802

334

W

TFX

R575A

Bonilla Island Light

N53 29.61

W130 38.15

186

W

PFJ

R645A

Border Lake Provincial Park

N56 20.34

W130 44.71

186

L

PFJ

R013A

Boswell Bay Airstrip Dock

N60 25.4398

W146 7.6639

114

W

SAK

AK97

Bowser Lake Cabin

N56 25.31

W129 43.29

303

W

PFJ

R292A

Boya Lk Provincial Park Cabins

N59 22.06

W129 6.24

301

W

SAK

R014A

Brad's Bait&BBQ Ashlulm Crk

N51 41.30

W126 53.95

239

W

PNW

R102A

Brad's Bait&BBQ Big Fall Cove

N53 59.01

W129 44.25

082

W

PFJ

R293A

Brad's Bait&BBQ Cornwall Pt

N53 41.6956

W125 55.6907

110

W

PFJ

R294A

Brad s Bait&BBQ Hang Em High

N55 11.8650

W132 15.1702

127

W

PFJ

R295A

Brad's Bait&BBQ Hollis

N55 34.1041

W132 34.0012

164

W

PFJ/TF

R577A

Brad's Bait&BBQ Dean River

N52 49.8735

W126 57.8309

091

W

PFJ

R297A

Brad's Bait&BBQ Owikeno N.

N51 50.6195

W126 39.9167

229

W

PNW

R100A

Brad's Bait&BBQ Owikeno W

N51 40.9853

W127 10.4584

204

W

PNW

R101A

Brad's Bait&BBQ Skeena River

N54 19.22

W129 13.17

156

W

PFJ

R016A

Brad's Bait&BBQ Stewart BC W

N55 55.0926

W129 59.7053

350

W

PFJ

R017A

Brad's Bait&BBQ Stewart BC H

N55 55.0892

W129 59.6468

Any

H

PFJ

R017A

Brad's Bait&BBQ Spud's Creek

N55 29.7272

W130 6.4422

179

W

PFJ

R298A

Brad's Bait&BBQ Terrace BC

N54 28.4113

W128 34.8112

279

W

PFJ

R299A

Brad's Bait&BBQ Victory Valley

N53 6.6756

W127 9.8479

219

W

PFJ

R300A

Brad's Bait&BBQ Wilson River

N55 27.7411

W130 36.7322

323

W

PFJ

R301A

Bradley Lake Hydro Outfall (H)

N59 46.7919

W150 55.9091

099

H

SAK

R015A

Bradley Lake Hydro Dam(W)

N59 45.29

W150 51.25

278

W

SAK

R015A

Breiland Slough Cabin USFS

N56 38.31

W133 09.62

168

W

PFJ

R389A

Brent's Beach Cabin USFS

N57 8.29

W135 33.85

197

W

SAK

R390A

Brenwicks Airport 3Z5

N62 3.6297

W145 25.6048

100

L

SAK

3Z5

Bromley Peak Ice Station

N55 53 54.80

W129 40 28.80

206

L

PFJ

PP43

Bronson's Creek

N56 40.59

W131 5.63

132

L

TFX

R018A

Burnet Inlet Cabin

N56 9.76

W132 27.99

104

W

PFJ

R019A

BWEP Executive Field (PF58)

N64 51.9952

W147 40.9546

050

L

SAK

PF58

Back to Top of Location Table
<! BLANK ENTRY>
- C -

Facility Name

Latitude

Longitude

Mag

Type

Pkg

Tic
Way Point
Cambria Ice Station

N55 52.0600

W129 29.9200

131

L

PFJ

PF42

Campbell's Knife Shop (TWC)

N60 21.6341

W149 20.9532

331

L

SAK

R616A

Canoona Fish Camp W

N53 1.75

W128 38.52

310

W

PFJ

R087A

Canoona Fish Camp (Land)

N53 1.78

W128 38.65

234

L

PFJ

R087A

Canyon Cabin W

N51 35.83

W126 26.59

135

W

PNW

R061A

Canyon Cabin H

N51 35.81

W126 26.55

109

H

PNW

R061A

Canyon Lake Campground

N61 4.8662

W137 0.4368

313

W

SAK

R302A

Cape Decision Lighthouse

N56 0.11

W134 8.19

140

W

TFX

TF01

Cape Scott Windfarm

N50 42.7964

W127 54.6453

NA

NA

PNW

R247A

Cape Spencer Lighthouse

N58 11.93

W136 38.27

236

W

PFJ

R088A

Caribou Creek Cabin

N60 47.04

W149 40.53

095

W

SAK

R329A

Caribou Island Cabin USFS

N60 14.23

W151 03.77

348

L

SAK

R394A

Carol Glacier Cabin

N58 57.5200

W136 34.0077

135

W

SAK

R303A

Carol Glacier Campsite

N58 59.3584

W136 25.4020

135

W

SAK

R304A

Cascade Creek Cabin USFS

N56 59.7837

W132 47.1011

240

W

PFJ

R391A

Cascade Creek Hydro

N57 1.7519

W132 44.4136

291

W

PFJ

PP11

Castle Flats Cabin USFS

N56 38.79

W133 15.02

215

W

PFJ

R392A

Castle River Cabin USFS

N56 38.56

W133 15.50

289

W

PFJ

R393A

Cedar Ridge Lake Retreat

N55 49.2393

W131 23.1499

247

W

PFJ

R089A

Chalet de Venema

N48 44.5250

W121 33.2173

218

W

PNW

R194A

Chamiss Bay Logging

N50 4.3591

W127 17.0739

284

W

PNW

R249A

Chandalar Shelf BWEP 5CD

N68 4.0806

W149 34.1101

272

L

SAK

5CD

Chandalar Lake PALR

N67 30.1480

W148 29.5273

40.4

L/W

B/V

PALR

Charlotte Lake Lodge L

N52 9.2378

W125 16.7718

142

L

PFJ

R090A

Charlotte Lake Lodge W

N52 9.3757

W125 16.8508

111

W

PFJ

R090A

Chatanika Airport BWEP (PF59)

N65 5.9542

W147 45.0940

109

L

B/V

PF59

Chauginan Lake Lodge L

N51 35.1556

W123 52.5365

320

L

PNW

R091A

Chauginan Lake Lodge W

N51 35.1413

W123 52.6942

083

W

PNW

R091A

Checats Cabin USFS

N55 29.28

W130 49.55

233

W

PFJ

R395A

Chenega Island Cabin

N60 16.7811

W148 4.7064

283

W

SAK

R214A

Chicamin Bay Dock

N53 27.6010

W126 56.2227

012

W

PFJ

R305A

Chilanko River Sales & Serv

N52 6.6429

W124 8.9462

096

L

PFJ

R093A

Chilanko River Sales & Serv

N52 6.4611

W124 8.8526

319

W

PFJ

R093A

Chilanko Lodge

N51 57.3555

W124 53.0379

151

L

PNW

R092A

Chilanko Lodge

N51 57.5017

W124 52.7925

172

W

PNW

R092A

Chilanko Lodge (Heli)

N51 57.3407

W124 52.9549

any

H

PNW

R092A

Chilcotin Plateau Airfield

N51 53.91

W124 36.24

200

L

PFJ

PF28

China Poot Lake Cabin USFS

N59 32.51

W151 12.04

091

W

SAK

R396A

Chitina Glacier Camp

N61 5.6946

W141 8.9545

148

ICE

SAK

R600A

Chugach Electric Powerhouse

N60 23.5737

W149 39.9420

173

W

SAK

R617A

Church Bight Cabin USFS

N57 25.57

W133 55.64

148

W

TFX

R334A

Circle City Lodge

N65 49.8334

W144 3.8581

139

W/L

VEC

R095A

CJ's Bed 'n Breakfast

N55 1.7221

W129 34.4899

070

W

PFJ

R096A

Coal Harbour

N50 35.9007

W127° 34.8079'

333

W

PNW

R631A

Coal Harbour Quarry

N50 35.6596

W127 30.0803

028

W

PNW

R245A

Coghill Lake Cabin USFS

N61 04.71

W147 52.20

320

W

SAK

R397A

Coghlan Lake Cabin

N61 35.6049

W135 28.7863

306

W

SAK

R062A

Coldfoot Airport BWEP (CXF)

N67 15.3202

W150 11.7886

138

L

B/V

CXF
Control Lake Cabin USFS

N55 41.5965

W132 52.3908

238

W

TFX

R398A

Cooper Creek Camp Cabin

N60 29.10

W149 53.06

180

W

SAK

R399A

Cooper Lake Dam (TWC)

N60 25.9944

W149 49.3637

344

W

SAK

R618A

Cooper Landing Community

N60 29.4775

W149 49.3599

142

W

SAK

R619A

Cooper Landing Fish Camp

N60 29.2515

W149 51.6164

Any

H

SAK

R620A

Copper Center BWEP

N61 56.4799

W145 17.7690

041

L

SAK

BW06

Copper Creek Camp Pullout

N60 29.1091

W149 53.2099

161

W

SAK

R306A

Corner Bay Dock

N57 44.28

W135 8.28

072

W

TFX

TF02

Crescent Lake Cabin

N60 28.54

W149 34.47

350

W

SAK

R400A

Crescent Saddle Cabin

N60 26.72

W149 30.46

203

W

SAK

R401A

Crevice Creek BWEP 1AK1

N67 22.2115

W152 0.8516

277

L

VEC

1AK1

Crow Pass Cabin USFS

N61 03.08

W149 7.14

033

L

SAK

R402A

Cry Lake Cabin

N58 49.80

W128 55.31

230

W

SAK

R024A

CU Ranch

N55 11.5159

W131 23.0922

182

W

PFJ

R098A

Cursed Hills BWEP (PF63)

N65 48.3294

W149 26.7838

107

W

B/V

#

PF63
Back to Top of Location Table
<! BLANK ENTRY>
- D -

Facility Name

Latitude

Longitude

Mag

Type

Pkg

Tic
Way Point
Dalayee Lake Cabin

N60 19.8796

W133 39.4979

283

W

SAK

R063A

Dale Clemmens Cabin USFS

N60 11.25

W149 24.56

162

W

SAK

R405A

Dallery's Cabin

N51 40.3703

W127 2.4043

184

W

PFJ

R597A

Dan Creek Cabins

N61 21.7430

W142 36.5649

166

W

SAK

R601A

Dan Moller Cabin USFS

N58 15.5078

W134 27.3632

Any

Heli

SAK

R578A

Dan's Hideaway

N55 9.03

W132 21.04

146

W

PFJ

R121A

Darb Lake Cabin

N56 33.3778

W126 10.5839

139

W

PFJ

R122A

DareDevil's Roost (PF23)

N55 25.45

W131 43.87

138

L

PFJ

PF23

Davidof Lake Cabin USFS

N56 37.15

W134 50.21

005

W

SAK

R406A

Davidson Glacier Airstrip

N59 5.1949

W135 22.8427

345

L

SAK

R308A

Deadhorse BWEP (PASC)

N70 11.8817

W148 27.9341

70

L

B/V

PASC
De Boer Lake Cabin USFS

N57 5.71

W132 56.58

192

W

PFJ

R407A

Dean River Float Rental

N52 49.55

W126 58.25

280

W

PFJ

R309A

Dean River Float Rental H

N52 49.55

W126 58.24

Any

H

PFJ

R309A

Dean River Half Way(dock)

N52 45.12

W126 28.48

044

W

PFJ

R310A

Dean River Half Way (heli)

N52 45.12

W126 28.52

Any

H

PFJ

R310A

Dean River Medical (dock)

N52 49.78

W126 57.96

023

W

PFJ

R311A

Dean River Medical (heli)

N52 49.68

W126 57.87

Any

H

PFJ

R311A

Dean River Sigutlat Lake

N52 57.04

W126 11.36

254

W

PFJ

R312A

Dean River Sigutlat Lake

N52 57.03

W126 11.39

any

H

PFJ

R312A

Dease Lake Cabin

N58 48.26

W130 5.50

326

W

SAK

R025A

Deliverance Cabin

N53 49.5300

W129 25.6103

78

W

PFJ

R593A

Delta Junction BWEP (D66)

N64 3.1307

W145 42.9525

032

L

B/V

X

D66

Denver Caboose Cabin USFS

N59 33.16

W135 7.38

157

NA

SAK

R408A

Desparate Moose Lodge

N53 9.91

W125 23.94

312

L

PFJ

PF33

Devil's Arse

N53 15.9997

W127 57.2686

064

L

PFJ

R123A

Devil's Elbow Cabin USFS

N56 38.63

W133 43.38

327

W

PFJ

R403A

Devil's Pass Cabin USFS

N60 37.28

W149 45.17

033

W

SAK

R404A

Dezadeash Lake Cabin

N60 28.38

W136 54.79

142

W/L

SAK

R026A

Distin Lake Cabin USFS

N57 37.61

W134 24.07

195

W

TFX

R409A

Dog Salmon Creek

N55 21.3633

W132 30.3224

49.5

W

PFJ

R124A

Dolly Varden Lake Cabin USFS

N60 42.82

W150 46.41

293

W

SAK

R410A

Donnelly Dome PF57

N63 50.6492

W145 44.1543

131

L

B/V

PF57

Doos Creek Cabin

N51 39.4236

W126 53.9500

350

W

PNW

R313A

Dora Bay Log Transfer

N55 13.6100

W132 14.4682

042

W

PFJ

R125A

Doroshin Bay Cabin USFS

N60 25.56

W150 08.51

064

W

SAK

R411A

Double Bay Cabin USFS

N60 27.93

W146 26.60

126

W

SAK

R412A

Doug's Outfitters (Base)

N53 53.9028

W129 37.3070

100

W

PFJ

R126A

Doug's Outfitters (Base)

N53 53.89

W129 37.31

100

H

PFJ

R126A

Doug's Outfitters (Lake's End)

N53 52.8874

W129 43.9049

012

H

PFJ

R129A

Doug's Outfitters (Lake's End)

N53 52.8874

W129 43.9049

260

L

PFJ

R129A

Doug's Outfitters (Lake's End)

N53 52.88

W129 43.90

082

W

PFJ

R129A

Doug's Outfitters (River's End)

N53 57.4597

W129 17.40

138

W

PFJ

R130A

Doug's Outfitters (River's End)

N53 57.46

W129 17.4000

138

H

PFJ

R130A

Downdraft Lake Cabin

N55 12.1563

W131 47.3445

347

W

PFJ

R127A

Driftwood Depot

N55 48.8886

W126 24.6493

188

L

PFJ

R128A

Dryad Lighthouse

N52 11.0194

W128 6.7793

32.5

W

PNW

R641A
Back to Top of Location Table
<! BLANK ENTRY>
- E -

Facility Name

Latitude

Longitude

Mag

Type

Pkg

Tic
Way Point
Eagle Glacier Cabin USFS

N58 34.39

W134 45.00

230

W

SAK

R413A

Eagle Lake Lodge

N56 2.2832

W131 27.4847

158

W

PFJ

R131A

Eagle Lake Cabin USFS

N56 3.4514

W131 28.0692

349

W

PFJ

R132A

East Creek Cabin USFS

N60 42.36

W149 44.95

141

W

SAK

R414A

East Florence Lake Cabin USFS

N57 48.4426

W134 35.3113

38

W

TFX

R415A

East Turner Lake Cabin USFS

N58 18.77

W133 47.53

021

W

SAK

R416A

Edgar Lake Cabin

N59 23.0547

W134 7.9087

336

W

SAK

R064A

Edna Bay Dock

N55 57.78

W133 37.36

277

W

TFX

TF04

Eight Fathom Cabin USFS

N58 00.10

W135 44.72

263

W

SAK

R417A

Egg Harbor Fish Camp

N55 54.2476

W134 18.7938

42

W

TFX

R133A

Eliguk Lake Lodge

N52 57.2430

W125 27.0902

066

W

PFJ

R314A

Elfin Cove SPB

N58 11.72'

W136 20.84'

002

W

SAK

ELV

Elkin Creek Guest Ranch (L)

N51 30.7060

W123 48.3004

086

L

PNW

R134A

Elkin Creek Guest Ranch (W)

N51 31.2393

W123 48.4588

150

W

PNW

R134A

Elkin Creek Guest Ranch (H)

N51 30.7722

W123 48.3120

any

H

PNW

R134A

Ella Narrows Cabin USFS

N55 29.31

W131 5.63

325

W

PFJ

R418A

Elliot Firebase Cabin

N56 25.20

W129 43.39

004

W

PFJ

R570A

Elliot Firebase (PF06)

N56 24.8985

W129 44.2253

293

L

PFJ

PF06

Elliot Fire Tower

N56 27.1450

W129 43.7749

Any

Heli

PFJ

R591A

Endicott River Airstrip

N58 47.5245

W135 15.1003

308

L

SAK

R316A

Endako Mine (PF18)

N54 2.0770

W125 8.0803

038

L

PFJ

R135A

Engineer Lake Cabin USFS

N60 28.96

W150 19.70

291

W

SAK

R419A

Entiako Fire Tower Helipad

N53 12.0216

W125 52.9219

any

H

PFJ

R317A

Erickson Glacier Ice Stn

N56 8.56

W129 39.56

303

L

PFJ

PF47

Eshamy Bay Lodge

N60 28.3007

W147 59.7574

292

W

SAK

R215A

Essowah Lake Cabin USFS

N54 47.77

W132 52.53

003

W

TFX

R420A

Eutsuk Airstrip

N53 17.9037

W126 49.4805

054

L

PFJ

R318A

Eutsuk Docks

N53 18.9224

W126 45.7045

130

W

PFJ

R319A

Excursion Inlet SPB

N58 24.93

W135 26.75

308

W

SAK

EXI

Back to Top of Location Table
- F -

Facility Name

Latitude

Longitude

Mag

Type

Pkg

Tic
Way Point
Fairbanks BWEP (PAFA)

N64 49.3964

W147 50.2156

238

L

SAK

PAFA

Fairfax Lake Campsite

N52 42.3002

W131 58.2874

144

W

PFJ

R136A

Falling Creek Cabin (Lower#1)

N51 32.2917

W126 59.2736

326

W

PNW

R105A

Falling Creek Cabin (Upper #2)

N51 32.31

W126 58.56

317

W

PNW

R104A

Fantail Lake Cabin

N59 37.8833

W134 35.5070

235

W

SAK

R065A

Fawnie Creek Cabin

N53 8.5710

W125 32.8122

308

W

PFJ

R320A

Fawnie Creek Shelter

N53 8.58

W125 32.81

200

W

PFJ

R321A

FedEx-CMB5 (Telegraph Crk)

N57 55.07

W131 7.25

243

L

TFX

CMB5

FedEx-CYPR (Prince Rupert)

N54 17.51

W130 26.74

351

L

PFJ

CYPR

FedEx - CYXT (Terrace, BC)

N54 28.42

W128 34.90

332

L

PFJ

CYXT

FedEx - HYL (Hollis)

N55 29.4619

W132 37.4777

352

W

PFJ/TF

HYL

FedEx - PAFE (Kake, AK)

N56 57.9241

W133 54.9413

007

L

TFX

PAFE

FedEx - PAKT (Ketchikan AK)

N55 21.0562

W131 42.1224

077

L

PFJ

PAKT

FedEx - PAKW (Klawock, AK)

N55 34.73

W133 4.23

67

L

PFJ

PAKW

FedEx -PAPG (Petersburg, AK)

N56 48.3202

W132 56.2182

075

L

PFJ

PAPG

FedEx - PASI (Sitka, AK)

N57 3.21

W135 22.06

043

L

TFX

PASI

FedEx - PAWG (Wrangel, AK)

N56 29.1031

W132 22.7111

207

L

TFX

PAWG

Fillmore Cove

N54 55.26

W130 28.6

329

W

PFJ

R137A

Finlayson Lake Cabin (CAD6)

N61 39.2161

W130 31.6088

254

W

SAK

R066A

Fish Creek Cabin USFS

N55 23.47

W131 11.84

070

W

PFJ

R421A

Fish Lake Cabin

N60 37.9000

W135 13.8212

201

W

SAK

R067A

Five Finger Lighthouse (TF05)

N57 16.22

W133 37.84

041

W

TFX

TF05

Five Mile Airport BWEP (FVM)

N65 55.5967

W149 50.4374

174

L

B/V

FVM

Fleet Bay Parts Dock

N54 41.8904

W132 1.3531

348

W

PFJ

R138A

Flying Beaver Lodge (PAWB)

N66 21.63

W147 24.67

129

L

VEC

#

R139A

Fortaleza Ridge Cabin

N55 16.9497

W133 38.4962

296

W

TFX

R142A

Forrester Island Research

N54 49.0600

W133 30.9195

157

W

PFJ

R141A

Fountain of Ute

N52 48.7576

W127 40.6370

057

W

PFJ

R143A

Fox Creek Cabin USFS

N60 43.56

W149 42.33

175

L

SAK

R422A

Fox Lake Cabin

N61 17.9485

W135 33.4558

315

W

SAK

R068A

Francis Lake E Fork

N61 21.52

W129 20.52

253

W

SAK

R027A

Francis Lake W Fork

N61 24.83

W129 38.54

178

W

SAK

R028A

Frances Lake Lodge

N61 17.4423

W129 27.6323

317

W

SAK

R144A

Frank Mackie Camp CIRP

N56 12.1685

W130 15.0505

Any

Ice

PFJ

R589A

Frank Mackie Research Ctr CIRP

N56 18.5801

W130 14.0709

280

Ice

PFJ

R590A

Fred's Creek Cabin USFS

N57 03.89

W135 36.35

115

W

SAK

R423A

Frederick Point VOR Dock TF06

N56 47.58

W132 49.22

112

W

TFX

TF06

Frosty Bay Cabin USFS

N56 3.6598

W131 58.0032

208

W

PFJ

R424A

Funter Bay SPB (FNR)

N58 13.99

W134 54.46

112

W

SAK

FNR

Back to Top of Location Table
<! BLANK ENTRY>
- G -

Facility Name

Latitude

Longitude

Mag

Type

Pkg

Tic
Way Point
Gailbraith Lake BWEP (BW03)

N68 28.7183

W149 29.4814

160

L

B/V

X

BW03

Garnet Ledge Cabin USFS

N56 34.44

W132 21.97

010

W

PFJ

R425A

George Inlet Cannery

N55 22.98

W131 28.12

075

W

PFJ

R322A

George Inlet Log Transport

N55 28.1104

W131 31.9238

360

W

PFJ

R323A

Gilbralter Hill Cabin

N61 6.2473

W142 5.9388

342

W

SAK

R612A

Gilbert Bay Airfield (TF20)

N57 55.20

W133 41.09

321

L

PFJ

TF20

Gladstone Lakes Cabin #1

N61 20.5089

W138 9.0357

327

W

SAK

R069A

Gladys Lake Cabin

N59 54.3797

W133 8.6630

169

W

SAK

R070A

Goat Lake Hydro (PP01)

N59 31.6249

W135 11.0503

348

W

SAK

PP01

Gokachin Lake Cabin

N55 25.3703

W131 8.1241

284

W

PFJ

R145A

Goose Bay Cabin

N55 23.4898

W132 29.5853

341

W

PFJ

R146A

Goose Bay Cabin USFS

N60 42.90

W148 13.50

118

W

SAK

R426A

Goulding Lake Cabin USFS

N57 48.96

W136 10.21

054

W

SAK

R427A

Granduc Camp

N56 16.1199

W130 3.4300

173

L

PFJ

R147A

Granite Creek Cabin USFS

N60 43.58

W149 17.50

188

L

SAK

R428A

Graveyard Point

N54 24.5588

W128 53.7770

212

W

PFJ

R324A

Green Island Cabin USFS

N60 17.37

W147 23.88

123

W

SAK

R429A

Green Island Lighthouse

N54 34.1701

W130 42.4300

171

W

PFJ

R649A

Green Top Cabin USFS

N57 51.50

W136 26.35

321

W

TFX

R430A

Guard Lighthouse

N55 26.8491

W131 52.9223

99.5

W

PFJ

R652A

Gulkana BWEP (PAGK)

N62 9.331'

W145 27.7336

187

L

SAK

PAGK

Gut Island Cabin USFS

N56 36.5166

W132 29.2645

341

W

PFJ

R431A

Gwent Bay Cannery

N54 57.1823

W130 9.5575

120

W

PFJ

R148A

Gwin's Lodge and Pullout

N60 28.9373

W149 55.4555

170

W

SAK

R325A

Back to Top of Location Table
- H -

Facility Name

Latitude

Longitude

Mag

Type

Pkg

Tic
Way Point
Haines SPB

N59 13.65

W135 25.97'

297

W

SAK

3Z9

Halibut Cove (W)

N59 35.6798

W151 14.8018

161

W

SAK

R149A

Halibut Cove (H)

N59 35.92

W151 13.23

Any

H

SAK

R149A

Hang 'Em High (Lower)

N55 10.7591

W132 14.5202

261

L/H

PFJ

R150A

Hang 'Em High (Upper)

N55 10.6753

W132 14.5202

017

L/H

PFJ

R150A

Happy Valley Air BWEP (PF67)

N69 8.8906

W148 49.5913

234

L

B/V

PF67
Harding River Cabin USFS

N56 12.01

W131 37.19

002

W

PFJ

R432A

Harlequin Lakes N&S USFS

N59 24.87

W139 01.74

088

L

SAK

R433A

Harriet Hunt Lake Pier

N55 29.3489

W131 35.8544

79

W

PFJ

R326A

Harrison Lagoon Cabin USFS

N60 59.05

W148 12.12

117

W

SAK

R434A

Harvey Lake Cabin USFS

N56 33.85

W133 3.48

304

W

PFJ

R435A

Hasselborg Creek Cabin USFS

N57 39.49

W134 15.15

169

W

TFX

R436A

Hawk Inlet SPB

N58 7.57

W134 45.32

any

S

SAK

HWI

Hawkins Island Cabin

N60 31.0393

W146 5.7376

252

W

SAK

R213A

Healy River Airport (PAHV)

N63 51.9577

W148 58.2769

251

L

B/V

X

R640A

Heceta Head Lighthouse

N44 8.2041

W124 7.6880

283

W

PNW

R195A

Heckman Lake Cabin USFS

N55 35.09

W131 32.46

233

W

PFJ

R437A

Helen's Fright (NAC)

N52 6.8667

W127 33.5214

92.5

L

TFX

R187A

Helm Bay Cabin USFS

N55 37.72

W131 58.58

218

W

PFJ

R438A

Helm Creek Cabin USFS

N55 39.09

W131 58.85

095

W

PFJ

R439A

Herring Bay Cannery

N55 19.5392

N55° 19.5392

070

W

PFJ

R151A

Herring Bay Cannery H

N55 19.57

W131 31.34

070

L

PFJ

R151A

Herring Bay Diner

N55 19.50

W131 31.37

119

W

PFJ

R151A

Herring Bay Sea Plane Base

N55 19.53

W131 31.55

027

L

PFJ

R151A

Hess Creek Airport BWEP

N65 39.9078

W149 5.6113

043

L

B/V

PF60

Hidden Inlet Lake Cabin

N55 0.0206

W130 25.1429

026

W

PFJ

R152A

Hidden Inlet Retreat

N55 0.7163

W130 20.7556

176

W

PFJ

R153A

Hidden Inlet Retreat

N55 0.8095

W130 21.0230

336

L

PFJ

R153A

Hinchinbrook Island Sites

N60 25.4680

W146 8.3329

Any

H

SAK

R211A

High Lake Cabin

N54 55.6753

W132 28.6999

335

W

PFJ

R154A

High Mine

N59 37.9650

W136 5.4946

342

L

SAK

R155A

Holberg

N50 39.0114

W128 0.0368

015

W

PNW

R243A

Hole in the Wall Cabin

N56 15.98

W133 37.21

139

W

TFX

R327A

Hollis Harbor

N55 29.0321

W132 38.6503

237

W

PFJ/TF

R156A

Homan Lake Camp

N59 51.0634

W135 15.2273

066

W

SAK

R071A

Honker Lake Cabin USFS

N55 49.78

W132 53.23

334

W

TFX

R328A

Hook Point Cabin USFS

N60 20.81

W146 17.56

341

W

SAK

R440A

Hoonah SPB

N58 6.47

W135 26.87

259

S

SAK

OOH

Huckleberry Mine

N53 40.5955

W127 11.9963

296

L

PFJ

R613A

Hugh Smith Lake Cabin USFS

N55 6.2200

W130 38.71

219

W

PFJ

R441A

Hugh Smith Lake Hatchery

N55 6.2198

W130 37.7448

212

W

PFJ

R157A

Humpback Lake Cabin USFS

N55 1.55

W130 32.64

306

W

PFJ

R442A

Hunter Bay Cannery

N54 52.3356

W132 18.8470

099

W

PFJ

R158A

Back to Top of Location Table
<! BLANK ENTRY>
- I -

Facility Name

Latitude

Longitude

Mag

Type

Pkg

Tic
Way Point
Iggy's Harbor

N55 11.5277

W129 13.58

081

W

PFJ

R159A

Institute Creek Marina Dock

N56 25.08

W132 21.10

212

W

TFX

TF07

Island Lake Farm

N53 44.0999

W125 50.9443

013

L

PFJ

R330A

Iskut Village (CBU2)

N57 50.74

W129 58.63

278

L

PFJ

CBU2

Italio River Cabin USFS

N59 19.16

W139 09.32

070

L

SAK

R443A

Ivory Island Lighthouse

N52 16.1305

W128 24.4209

339

W

PFJ

R642A

Back to Top of Location Table
<! BLANK ENTRY>
- J -

Facility Name

Latitude

Longitude

Mag

Type

Pkg

Tic
Way Point
Jack Bay Cabin USFS

N61 0.03

W146 30.38

175

W

SAK

R444A

Jake's Bar Cabin (AK0)

N61 13.3431

W142 53.7668

184

L/W

SAK

R611A

Jay Kay's Last Resort

N46 45.6478

W122 15.4974

282

W

PNW

R196A

Jedway Base

N52 18.1541

W131 13.1593

27

W

PFJ

R160A

Jennel Creek Cabin USFS

N57 54.29

W135 9.43

56

W

TFX

R576A

Jennings Lake Cabin

N59 38.62

W130 40.96

147

W

SAK

R029A

Jim's Lake Cabin USFS

N57 34.9386

W134 16.3275

307

W

TFX

R445A

Jim's Landing Pullout

N60 28.8913

W150 6.8384

314

W

SAK

R331A

Jobim Creek

N51 47.06

W125 29.95

055

W

PFJ

R332A

John Jay Weather Station

N56 9.8591

W130 8.2402

Any

L

PFJ

R588A

John Muir Cabin USFS

N58 24.54

W134 41.88

285

L

SAK

R446A

Johns Hopkins Cabin

N58 50.8588

W137 7.3010

252

W

SAK

R333A

Josephine Lake Cabin

N55 14.88

W132 33.42

030

W

PFJ

R447A

Jordan Lake Cabin

N55 35.8690

W131 33.2911

130*

W

PFJ

R161A

Jordan Lake Cabin USFS

N55 35.90

W131 33.77

204

W

PFJ

R448A

Juneau Lake Cabin USFS

N60 34.60

W149 52.36

121

W

SAK

R449A

Juneau Harbor SPB

N58 17.16

W134 23.47

165

W

SAK

5Z1

Juneau International SPB

N58 21.41

W134 35.84

084

W

SAK

PAJ1

Back to Top of Location Table
<! BLANK ENTRY>
- K -

Facility Name

Latitude

Longitude

Mag

Type

Pkg

Tic
Way Point
Kadake Bay Cabin USFS

N56 47.03

W133 59.26

166

W

PFJ

R450A

Kah Sheets Bay Cabin USFS

N56 47.0179

W133 59.2775

135

W

PFJ

R451A

Kah Sheets Lake Cabin USFS

N56 33.09

W133 11.32

124

W

PFJ

R452A

Kanga Bay Cabin USFS

N56 52.82

W135 20.38

202

W

SAK

R453A

Karta Lake Cabin USFS

N55 33.7679

W132 36.3966

183

W

PFJ

R454A

Karta River Cabin USFS

N55 33.62

W132 34.61

200

W

PFJ

R455A

Kasaan KXA Float Plane

N55 32.2375

W132 23.9161

239

W

TFX

KXA

Kasaan KXA Helicopter

N55 32.2215

W132 23.8613

Any

H

TFX

KXA

Kathleen Lake Cabin

N60 32.36

W137 23.78

185

W

SAK

R030A

Katzehin Airstrip

N59 12.2035

W135 18.3846

294

L

SAK

R632A

Katzehin River Cabin North

N59 12.6430

W135 19.1780

092

L

SAK

R335A

Katzehin River Cabin South

N59 12.0856

W135 18.6374

078

L

SAK

R336A

Katzehin River Cabin USFS

N59 12.63

W135 19.20

028

L

SAK

R456A

Keets Creek Cabin W

N51 50.1563

W126 41.1038

112

W

PNW

R106A

Kegan Cove Cabin USFS

N55 1.34

W132 10.27

281

W

PFJ

R457A

Kegan Creek Cabin UFSF

N55 1.29

W132 10.91

070

W

PJF

R458A

Kenai Drifter Lodge Dock

N60 29.4791

W149 49.4202

153

W

SAK

R337A

Kenai Riverside Lodge Pullout

N60 29.2342

W149 52.5588

024

W

SAK

R338A

Kenai Princess RV Park

N60 29.3672

W149 50.9957

Any

H

SAK

R624A

Kenai Princess Wilderness Lodge

N60 29.3672

W149 50.9957

Any

H

SAK

R624A

Kennecott Copper Mine

N61 29.1125

W142 53.3243

315

L

SAK

R602A

Kennel Creek Cabin USFS

N57 54.30

W135 09.41

178

W

TFX

R459A

Keyhole Falls

N50 40.54

W123 28.26

NA

NA

PFJ

R197A

Khutze River Lodge

N53 5.06

W128 25.09

343

L

PFJ

PF17

Khutzeymateen River Lodge

N54 39.78

W129 47.67

250

L

PFJ

PF01

Khyex River Railroad Bridge

N54 13.89

W129 48.26

058

W

PFJ

R339A

Kiagna River Cabin

N61 6.2994

W142 31.0681

114

W

SAK

R603A

Kidala Pass (PF14)

N53 51.90

W128 2.70

117

L

PFJ

PF14

Kidala Pass Airstrip Bravo

N53 52.6903

W128 0.6257

242

L

PFJ

R594A

Kimsquit River Cabin

N52 52.7518

W127 5.0030

40

W

PFJ

R162A

Kimsquit River Logging Camp

N52 53.1100

W127 5.5700

068

L

PFJ

R162A

Kingfisher Lodge

N53 36.7724

W127 10.9769

225

W

PFJ

R340A

Kitsault Gold Camp

N55 24.17

W129 23.04

282

L

PFJ

PF03

Kitsault Peak Ice Station

N55 47.99

W129 38.17

350

L

PFJ

PF44

Klawock Snow Dogs Ops Ctr

N55 34.79

W133 4.26

358

L

TFX

PAKW

Klinkwan Fish Camp

N54 52.7111

W132 20.5792

274

W

PFJ

R163A

Kloo Lake (SAK1)

N60 56.41

W137 52.57

144

L

SAK

SAK1

Kluane Lake Cabin Talbot Arm

N61 14.09

W138 43.57

212

W

SAK

R031A

Kluane Lake Cabin

N61 38.4584

W138 41.3683

300

W

SAK

R072A

Klutina Outfitters

N61 44.9075

W145 43.0864

076

L

SAK

R164A

Koknuk Cabin USFS

N56 35.2556

W132 26.3791

338

W

PFJ

R460A

Komaham Lodge

N54 24.5570

W128 53.7793

313

W

PFJ

R592A

Kook Lake Cabin USFS

N57 39.89

W135 0.56

217

W

SAK

R461A

Kowesas River Cabin

N53 8.27

W128 6.59

320

W

PFJ

R341A

Kowesas River Lodge (pier)

N53 19.94

w128 7.56

218

W

PFJ

PF10

Kowesas River Lodge

N53 20.15

W128 7.58

160

L

PFJ

PF10

Kunk Lake Shelter USFS

N56 16.87

W132 24.88

339

W

TFX

R462A

Kusawa Lake Cabin

N60 20.64

W136 20.15

109

W

SAK

R032A

Kusawa Lake North

N60 34.29

W136 8.49

284

W

SAK

R033A

Kusawa Lake South

N60 11.70

W136 2.29

062

W

SAK

R034A

Kwatna River Mining

N52 5.7324

W127 18.6926

314

L

PFJ

R165A

Back to Top of Location Table
<! BLANK ENTRY>
- L -

Facility Name

Latitude

Longitude

Mag

Type

Pkg

Tic
Way Point
Labouchere Bay Brad's

N56 18.16

W133 37.22

357

W

TFX

R166A

Labouchere Dock TF08

N56 18.54

W133 37.19

335

W

TFX

TF08

Laidman Lake Airstrip

N53 7.3288

W125 10.3880

235

L

PFJ

R342A

Laidman Lake Lodge

N53 8.1322

W125 10.6922

035

W

PFJ

R342A

Lake Alexander Cabin USFS

N57 40.18

W134 11.10

312

W

TFX

R463A

Lake Crescent Lodge

N48 3.4485

W123 48.0406

357

W

PNW

R198A

Lake Emma Cabin USFS

N60 07.48

W150 33.47

140

W

SAK

R464A

Lake Eva Cabin USFS

N57 24.31

W135 6.23

284

W

SAK

R465A

Lake Kathleen Cabin USFS

N57 54.1905

W134 38.5812

299

L/W

TFX

R466A

Lake Laberge North

N61 23.54

W135 13.88

084

W

SAK

R035A

Lake Laberge South

N60 57.43

W135 4.44

094

W

SAK

R036A

Lake Louise Lodge

N62 16.7259

W146 30.8913

155

W

GV

X

R167A

Landmark Gap Resort W

N63 5.9201

W146 5.1307

155

W

B/V

#

PF65

Landmark Gap Resort Airstrip

N63 5.8535

W146 5.1999

036

L

B/V

PF65

Lake Creek Cabin

N61 22.4320

W142 38.7117

82.6

W

SAK

R604A

Lake Dorothy Hydro

N58 13.8229

W134 3.3011

145

W

TFX

PP02

Lake Ozette

N48 9.0975

W124 39.9818

235

W

PNW

R199A

Lake Woahink SPB

N43 54.2285

W124 6.8546

100

W

PNW

R200A

Lake Shelocum Shelter USFS

N55 58.61

W131 38.28

150

W

PFJ

R467A

Langara Lighthouse

N54 15.3407

W133 3.6770

135

W

PFJ

R646A

Last Resort Bear Island (RT01)

N61 6.2994

W142 31.0681

114

L

SAK

RT01

Laughton Glacier Cabin USFS

N59 32.81

W135 05.48

062

L

SAK

R468A

Lavender Lake Lodge

N55 39.91

W129 25.22

012

L

PFJ

PF04

Letnikov Cove Cannery

N59 10.3382

W135 23.3569

010

W

SAK

R343A

Lime Springs Creek Cabin

N61 27.2524

W142 29.7622

006

W

SAK

R605A

Lindeman Lake Cabin

N59 47.24

W135 5.88

246

W

SAK

R037A

Little Andrew Bay Cabin

N53 47.7988

W126 38.2061

142

W

PFJ

R344A

Little Andrew Bay Dock

N53 51.3934

W126 19.2258

119

W

PFJ

R345A

Little Atlin Lake Cabin

N60 14.1637

W133 54.3020

090

W

SAK

R073A

Little Dry Island USFS

N56 37.08

W132 30.88

352

W

TFX

R469A

Little Espinosa Inlet

N49 57.5515

W126 54.4572

221

W

PNW

R626A

Little Oliver Creek

N54 50.2900

W128 15.6500

059

L

PFJ

R168A

Little Port Walter Marine Stn.

N56 22.98

W134 38.86

240

W

TFX

R169A

Little Shaheen Cabin USFS

N57 42.0738

W134 16.2211

288

W

TFX

R470A

Livengood Camp BWEP (4AK)

N65 28.4769

W148 40.2286

302

l

B/V

X

4AK

Llewellyn Glacier Cabin

N59 6.81

W133 55.59

096

W

SAK

R038A

Llewellyn Glacier NW Cabin

N59 8.1840

W134 0.2509

338

W

SAK

R074A

Log Jam Bay Cabin USFS

N59 52.69

W147 27.21

295

L/W

SAK

R471A

Long Lake Shelter USFS

N55 54.4164

W131 30.2326

248

W

TFX

R472A

Lost Lake Cabin

N59 17.98

W134 12.23

103

W

SAK

R039A

Louise Lake Cabin

N60 31.72

W137 26.58

142

W

SAK

R040A

Lower Dangerous River USFS

N59 24.19

W139 14.18

349

L

SAK

R473A

Lower Paridise Lake Cabin USFS

N60 20.88

W149 04.37

283

W

SAK

R474A

Lucky Lindy's Place PF05

N55 39.34

W131 21.19

254

L/W

PFJ

PF05

Lucy Island Lighthouse

N54 17.7658

W130 36.5655

172

W

PFJ

R648A

Luelia Lake Cabin

N55 3.9587

W132 11.5395

036

L/W

PFJ

R170A

Lumber Camp Shelter Dock

N53 45.2358

W126 4.7136

335

L

PFJ

R346A

Lynn Canal Anchorage Strip

N59 10.4651

W135 28.2896

305

L

SAK

R171A

Back to Top of Location Table
<! BLANK ENTRY>
- M -

Facility Name

Latitude

Longitude

Mag

Type

Pkg

Tic
Way Point
Machmel Village H

N51 39.33

W126 41.73

117

H

PNW

R107A

Machmel Village W

N51 39.3670

W126 41.8150

26

W

PNW

R107A

Machmel Falls Cabin

N51 36.5608

W126 23.2279

169

W

PNW

R347A

Magic Bus 142

N63 52.0855

W149 46.0880

315

L

B+V

R172A

Mahoney Lake Hydro

N55 25.1679

W131 31.9041

153

W

TFX

PP08

Majuba Lake Remains

N53 1.65

W125 43.15

256

W

PFJ

R348A

Mallard Slough Cabin

N56 42.53

W132 32.62

019

W

TFX

R475A

Manhatta River Log Camp

N50 28.6358

W127 45.3431

012

W

PNW

R240A

Manhatta River Hatchery

N50 28.3676

W127 47.2541

339

W

PNW

R241A

Manhatta River Log Floats

N50 27.5440

W127 48.1996

341

W

PNW

R242A

Manzanita Bay Shelter UFSF

N55 35.06

W130 58.25

284

W

PFJ

R476A

Manzanita Lake Cabin USFS

N55 35.37

W131 6.28

140

W

PFJ

R477A

Margerie Glacier Cabin

N59 3.300

W137 1.5163

035

W

SAK

R349A

Marguerite Bay Dock USFS

N55 56.25

W131 48.45

051

W

PFJ

R478A

Marilla Airstrip

N53 39.7401

W125 45.4911

229

L

PFJ

R350A

Marten Lake Cabin USFS

N56 16.79

W131 51.16

333

W

TFX

R633A

Martin Lake Cabin USFS

N60 22.98

W144 35.33

303

W

SAK

R479A

Mary Island Lighthouse

N55 5.9273

W131 10.9335

240

W

PFJ

R651A

Masset Inlet Cabin

N53 36.6146

W132 25.4620

325

W

PFJ

R173A

McDonald Lake Cabin USFS

N55 56.15

W131 48.49

307

W

PFJ

R480A

McDonald Lake Shelter USFS

N55 55.82

W 131 48.33

084

W

TFX

R481A

McInnes Lighthouse

N52 15.64

W128 43.30

339

W

PFJ

R643A

McKinley Lake Cabin USFS

N60 28.00

W145 11.51

359

L/W

SAK

R482A

McKinley Trail Cabin USFS

N60 26.76

W145 12.95

012

L

SAK

R483A

McLain Lake Cabin USFS

N60 51.54

W150 34.07

146

W

SAK

R484A

Mesa Lake Cabin

N55 23.2835

W131 6.9636

249

W

PFJ

R174A

Meziadin Lake Campground

N56 5.1501

W129 18.3600

169

W

PFJ

R176A

Metlakatla Jetty

N55 7.7557

W131 34.9923

216

W

PFJ

R175A

Mid Timber Lake Cabin USFS

N60 4.77

W143 21.20

272

W

SAK

R485A

Middle Dangerous River USFS

N59 24.83

W139 06.74

142

W

SAK

R486A

Miller Lake

N55 8.4145

W132 13.3698

078

W

PFJ

R177A

Misty Moorings Air Taxi

N61 34.2776

W149 33.0636

288

L

SAK

V2

PAWS

Misty Moorings River Contest

N52 49.01

W126 54.36

290

W

PFJ

R351A

MM Oil Platform Services L

N60 33.0226

W151 15.8159

169

L

SAK

R178A

MM Oil Platform Services H

N60 33.02

W151 15.86

294

H

SAK

R178A

Misty's Old Yacht Club

N55 12.9379

W131 44.8112

316

W

PFJ

R179A

Misty's Place (dock)

N55 15.58

W131 46.26

180

W

PFJ

PF21

Misty's Place (ramp)

N55 15.81

W131 46.29

062

L

PFJ

PF20

Misty's Place (Amphib)

N55 15.82

W131 46.16

150

W

PFJ

PF20

Moh Creek

N50 31.5927

W125 3.3274

117

L

PNW

R180A

Monahan Creek Cabin

N61 8.5598

W143 14.3153

047

L

SAK

R606A

Monastery (Owikeno) mooring

N51 45.3764

W126 0.0756

240

W

PNW

R108A

Monastery (Owikeno) heli

N51 45.42

W125 59.93

256

H

PNW

R108A

Moon Lake Cabin

N59 50.3682

W134 35.6103

085

W

SAK

R075A

Moose Lake Lodge

N53 4.52

W125 24.28

118

L/W

PFJ

R353A

Moresby Camp

N53 3.1701

W132 1.2500

017

W

PFJ

R181A

Moser Bay Facility 1

N55 33.7518

W131 39.1578

90

W

PFJ

R352A

Moser Bay Facility 2

N55 33.4738

W131 40.9592

359

W

PFJ

R634A

Moser Island Cabin USFS

N57 42.27

W135 42.90

124

W

SAK

R487A

Mount Jefferson Outpost

N44 42.4903

W121 48.4437

352

L

PNW

R201A

Mt Flemer Cabin USFS

N56 38.74

W131 53.98

180

W

PFJ

R488A

Mt Johnson Ice Station

N56 9.27

W129 48.64

317

L

PFJ

PF45

Mt Light Retreat

N54 13.3132

W128 58.5889

296

W

PFJ

R182A

Mt. McLeod Ice Station)

N55 54.35

W129 50.19

141

L

PFJ

PF40

Mt Kinch Ice Station

N51 27.67

W126 8.59

271

L

PNW

R109A

Mt Matlock Cabin

N53 17.5620

W132 25.3742

159

W

PFJ

R183A

Mt Pattullo Ice Station

N56 12.75

W128 40.96

091

L

PFJ

PF46

Mt Rynda Cabin USFS

N56 39.86

W132 14.34

094

W

PFJ

R489A

Mud Bay Facility

N59 8.7584

W135 20.6876

016

W

SAK

R354A

Muddy Lake Strip

N58 11.70

W132 19.41

260

L

SAK

BD7

Muir Inlet Campsite

N59 5.4317

W136 22.9176

330

W

SAK

R355A

Back to Top of Location Table
<! BLANK ENTRY>
- N -

Facility Name

Latitude

Longitude

Mag

Type

Pkg

Tic
Way Point
Nadina Mountain Ranger Stn.

N54 4.72

W126 54.48

204

L

PFJ

PF15

Naukati Bay Dock TF09

N55 52.50

W133 13.05

243

W

TFX

TF09

Navman's Retreat (L)

N56 13.2150

W131 28.7179

199

L

PFJ

R188A

Navman's Retreat (W)

N56 13.10

W131 29.52

191

W

PFJ

R188A

Nazina River Cabin

N61 22.5161

W142 45.2182

346

L

SAK

R607A

Nekite Lake Cabin

N51 35.0021

W127 8.7909

303

W

PNW

R356A

Nelly Martin River Cabin USFS

N59 54.86

W147 30.02

128

L/W

SAK

R490A

Nelson Lake Cabin

N59 23.2238

W134 12.2071

009

W

SAK

R076A

New Eddystone Rock

N55 30.1990

W130 56.3374

43.2

W

PFJ

R189A

Nina Cove Lodge

N54 49.3542

W132 40.5179

38.9

W

PFJ

R190A

Nina's Landing

N55 21.9061

W131 28.4402

97.9

W

PFJ

R191A

Nisga's Glacial Lake Lodge

N55 12.36

W129 30.12

120

L/W

PFJ

PF02

Nooya Lake Shelter USFS

N55 37.44

W130 43.44

337

W

TFX

R491A

Norandex Mining Operations 

N59 27.3591

W151 20.3985

14.7

L

SAK

R192A

North Beach Cabin USFS

N57 10.16

W135 45.28

016

W

SAK

R492A

North Young Lake Cabin USFS

N58 08.02

W134 29.75

349

W

SAK

R493A

Nucheck Village Ruins

N60 19.9761

W146 39.7426

165

W

SAK

R357A

Nurses Cabin USFS

N60 18.00

W151 01.75

343

W

SAK

R494A

Back to Top of Location Table
<! BLANK ENTRY>
- O -

Facility Name

Latitude

Longitude

Mag

Type

Pkg

Tic
Way Point
Ocean Falls

N52 21.1477

W127 41.5920

286

W

PFJ

R193A

Old Abandoned Fish Hatchery

N55 59.4838

W131 50.7978

284

W

PFJ

R585A

Ootsa Lake Community

N53 48.5432

W126 3.5174

002

W

PFJ

R358A

Ootsa Lake Log Transport

N53 35.9419

W125 42.8145

011

W

PFJ

R359A

Oppy Lake Cabin

N53 3.9799

W126 25.8900

351

W

PFJ

R360A

Osland Harbor

N54 8.37

W130 9.59

208

W

PFJ

R361A

Otter Mountain Ice Station

N56 0.49

W129 37.92

204

L

PFJ

PF41

Owikeno Farm

N51 44.3936

W126 37.8849

052

W

PFJ

R596A

Owikeno N Airstrip

N51 44.39

W126 37.88

355

W/L

PFJ

R112A

Owikeno S. Airstrip

N51 39.3309

W126 40.7802

227

L

PFJ

R113A

Owikeno W. Airstrip

N51 40.94

W127 11.57

063

L

PFJ

R114A

Owikeno Resort & Casino

N51 41.5628

W127 9.8236

029

W

PFJ

R111A

Back to Top of Location Table
<! BLANK ENTRY>
- P -

Facility Name

Latitude

Longitude

Mag

Type

Pkg

Tic
Way Point
Pacific Gateway Airport Lodge

N51 57.8016

W126 40.3300

154

L/W

PNW

R115A

Pakes Landing Dock TF10

N56 40.63

W132 56.14

336

W

TFX

TF10

Paradise Cove

N59 9.4484

W135 22.7858

337

W

SAK

R362A

Partridge Lake Cabin

N59 57.31

W135 16.12

144

W

TFX

R041A

Patching Lake Cabin USFS

N55 37.09

W131 29.14

045

W

PFJ

R495A

Paulson Bay Cabin USFS

N60 41.64

W148 23.94

161

W

SAK

R496A

Paxson Airport BWEP (PAXK)

N63 1.4492

W145 30.0417

233

L

SAK

#

PAXK

Perry Island Lodge

N60 41.0815

W147 55.2247

179

W

SAK

R622A

Perry Island SPB

N60 40.17

W147 54.83

253

W

SAK

PYL

Petersburg Lake Cabin USFS

N56 52.12

W133 10.20

025

W

TFX

R497A

Peterson Lake Cabin USFS

N58 26.19

W134 44.09

200

W

SAK

R498A

Petrof Bay Camp

N56 25.7078

W134 4.6548

297

W

TFX

R205A

Petry Lake Cabin

N52 59.2372

W125 23.8054

290

W

PFJ

R363A

Phocena Bay Cabin USFS

N55 10.5971

W131 48.2815

247

W

PFJ

R499A

Pickett Lake Cabin

N53 51.7495

W126 32.0671

259

W

PFJ

R364A

Pigot Bay Cabin USFS

N60 50.57

W148 23.76

210

W

SAK

R500A

Pike Lake Cabin

N59 14.30

W133 23.23

177

W

SAK

R042A

Pincher Creek Cabin USFS

N60 54.23

W150 12.10

267

L

SAK

R501A

Pinta Cove Shelter Cabin USFS

N58 15.98

W135 45.87

142

W

SAK

R502A

Pipe Creek Cabin USFS

N60 11.56

W150 45.23

005

W

SAK

R503A

Piper Island Cabin USFS

N57 23.57

W135 35.70

123

W

SAK

R504A

Plants Lake Cabin

N53 42.7259

W125 58.7051

252

W

PFJ

R291A

Plenty Cutthroat Cabin USFS

N55 49.54

W131 27.09

320

W

PFJ

R505A

Plotnikof Lake Cabin USFS

N56 35.29

W134 51.64

314

W

TFX

R506A

Porcupine Camp Cabin USFS

N60 55.7438

W149 39.3547

127

W

SAK

R507A

Point Amaqura Cabin USFS

N55 27.29

W133 21.58

187

W

TFX

R508A

Point McIntyre (AK11)

N70 24.1453

W148 40.7196

033

L

B/V

#

R639A

Port Alice Logging

N50 27.6159

W127 31.3955

294

W

PNW

R621A

Port Bazan Cannery

N54 50.2416

W132 55.5665

130

W

TFX

R206A

Port Chalmers Cabin USFS

N60 12.89

W147 17.53

302

W

SAK

R509A

Port Hardy

N50 42.9789

W127 29.0181

335

W

PNW

R248A

Port Protection Dock

N56 19.3366

W133 36.6276

019

W

TFX

19P

Port Refugio BBQ

N55 17.2748

W133 19.6933

220

W

TFX

R207A

Portage Bay Cabin

N55 16.6099

W132 32.9400

181

W

PFJ

R208A

Portage Bay Cabin USFS

N56 57.22

W133 16.78

026

W

TFX

R510A

Portage Bay Dock TF11

N56 59.87

W133 19.04

336

W

TFX

TF11

Power Creek Cabin USFS

N60 37.42

W145 32.36

148

L

SAK

R511A

Prayer Lake Cabin

N52 56.8393

W132 4.2703

42.4

W

PFJ

R209A

Premier Gold Camp

N56 3.6

W130 0.3

NA

H

PFJ

R021A

Primrose Campground

N60 20.4158

W149 22.0642

328

W

SAK

R627A

Primrose Lake Cabin

N60 2.80

W135 39.39

217

W

SAK

R043A

Prince Rupert Shipping

N54 19.88

W130 16.91

041

W

PFJ

CZSW

Prospect Creek BWEP PAPR

N66 48.9079

N66 48.9079

255

L

SAK

#

PAPR

Ptarmigan Creek Campground

N60 24.4433

W149 21.7771

Any

H

SAK

R628A

Punchbowl Lake Retreat

N55 30.6632

W130 44.3350

032

W

PFJ

R216A

Punchbowl Lake Shelter USFS

N55 31.75

W130 45.05

222

W

PFJ

R512A

Pybus Bay Cabin USFS

N57 20.97

W134 9.68

253

W

TFX

R513A

Back to Top of Location Table
<! BLANK ENTRY>
- Q -

Facility Name

Latitude

Longitude

Mag

Type

Pkg

Tic
Way Point
Qualcho Lake Cabin

N53 1.9547

W125 50.6302

215

W

PFJ

R290A

Quall River Fish Camp

N53 40.09

W129 22.61

208

L

PFJ

PF09

Quall River Fish Camp

N53 40.08

W129 22.47

223

W

PFJ

PF09

Quartz Creek Campground

N60 28.8670

W149 44.1099

159

W

SAK

R289A

Quartz Creek Floats

N60 28.8631

W149 44.1089

227

W

SAK

R289A

Quatsino (Lighthouse)

N50 26.4658

W128 1.8483

221

W

PNW

R246A

Quiet Lake Cabin

N61 12.39

W133 11.96

307

W

SAK

R044A

Quiet Nights Cabin

N53 51.9680

W129 53.5724

176

W

PFJ

R217A

Back to Top of Location Table
<! BLANK ENTRY>
- R -

Facility Name

Latitude

Longitude

Mag

Type

Pkg

Tic
Way Point
R&R Rest & Relax Lodge

N55 52.88

W130 11.98

087

W

PFJ

R288A

Racine Lake Cabin

N59 47.2213

W134 22.5479

023

W

SAK

R077A

Rainbow Mountains Lodge PF19

N54 56.08

W125 32.54

010

L

PFJ

PF19

Raven's Roost Cabin USFS

N56 45.51

W132 56.07

049

H

TFX

R514A

Ray's Cabin

N50 12.5441

W123 59.2581

115

W

PNW

R202A

Red Alder's Cabin USFS

N55 29.13

W131 7.59

347

W

PFJ

R515A

Red Bay Lake Cabin USFS

N56 14.48

W133 19.41

036

W

TFX

R516A

Redfern River Lodge

N53 15.1486

W126 37.1179

255

W

PFJ

R287A

Redoubt Lake Cabin USFS

N56 55.35

W135 08.09

028

W

TFX

R517A

Reflection Lake Cabin USFS

N56 0.64

W131 34.08

035

W

PFJ

R518A

Reflection Lake Shelter USFS

N56 0.2008

W131 33.8027

091

W

PFJ

R583A

Reynolds Lake Hydro

N55 12.9880

W132 36.4340

314

W

PNW

PP10

River House Machmel

N51 38.9833

W126 16.2428

70

W

PNW

R286A

Roadside Cabin

N53 40.4009

W131 59.2075

84.7

W/L

PFJ

R219A

Romig Cabin USFS

N60 34.30

W149 52.48

124

W

SAK

R519A

Ron's Cabin (NAC)

N52 3.7516

W127 32.5793

081

W

TFX

R186A

Rose Lake Cabin

N60 16.41

W135 49.83

297

W

SAK

R045A

Rose Point Camp

N54 8.7187

W131 40.6192

286

L

PFJ

R220A

Russian River Facilities (TWC)

N60 29.1798

W150 0.1876

326

W

SAK

R629A

Rowan Bay Dock

N56 39.92

W134 15.72

243

W

TFX

TF12

Ruth Lake Hydro

N56 58.4483

W132 47.2125

199

W

TFX

PP06

Ryan's Cabins

N54 46.5556

W130 13.6641

184

W

PFJ

R221A

Back to Top of Location Table
<! BLANK ENTRY>
- S -

Facility Name

Latitude

Longitude

Mag

Type

Pkg

Tic
Way Point
Sagwon BWEP SAG

N69 21.8726

W148 42.5154

046

L

B/V

X

SAG

Saint Johns Bay Dock

N56 26.24

W132 58.31

027

W

TFX

TF14

Saint Johns Bay Shipwreck

N60 24 43.86

W146 1 39.59

NA

W

TFX

R630A

Salmon Bay Cabin USFS

N56 15.6161

W133 11.7574

358

W

TFX

R574A

Salmon Lake Hydro

N58 19.9230

W134 28.3930

341

W

TFX

PP14

Salmon Run Lodge

N60 29 23.83

W149 49 5.76

Any

H

SAK

R635A

Salmon Lake Cabin USFS

N55 34.8811

W132 40.1361

003

W

TFX

R520A

Salt Chuck East Cabin USFS

N56 52.08

W133 19.05

005

W

TFX

R521A

Salt Lake Bay Cabin USFS

N57 57.25

W135 38.23

064

W/L

TFX

R522A

Saltery Lodge, The

N55 36.06

W131 37.98

000

W

PFJ

R285A

San Juan Bay Cabin USFS

N59 48.27

W147 53.12

162

L

SAK

R523A

Sandmann Lodge (L)

N49 29.6287

W122 58.2355

246

L

PFJ

R203A

Sandmann Lodge (W)

N49 29.5538

W122 58.0710

220

W

PFJ

R203A

Samsing Cove Cabin USFS

N56 58.80

W135 21.03

095

W

TFX

R524A

Sarker Lake Cabin USFS

N55 57.45

W133 12.43

283

W

PFJ

R525A

Sawginaw West Dock

N56 51.7541

N56 51.7541g

347

W

TFX

TF15

Sawmill Bay Dock

N60 3.8464

W148 0.3930

161

W

SAK

R210A

Sawmill Lumber Camp

N53 41.6961

W125 55.6924

123

W

PFJ

R284A

Scar Creek Lodge L

N51 10.8660

W125 2.1703

288

L

PFJ

R222A

Scar Creek Lodge W

N51 10.8856

W125 1.6882

067

W

PFJ

R222A

Scar Creek Lodge (Helo)

N51 10.8537

W125 2.2019

any

H

PFJ

R222A

Scotia Camp

N54 10.34

W129 39.02

264

W

PFJ

R283A

Scotts Airport BWEP (0AK0)

N64 23.5761

W146 51.7552

L

B/V

X

0AK0

Scow Bay Dock TF13

N56 46.71

W132 58.02

151

W

TFX

TF13

Scum Lake Airport (W)

N51 47.5226

W123 35.3220

39.5

W

NRM

CAW3

Scum Lake Airport (land)

N51 47.6177

W123 35.1832

257

L

NRM

CAW3

Scum Lake Airport (helo)

N51 47.6375

W123 35.1295

any

H

NRM

CAW3

Sekulmun Lake North Cabin

N61 34.0047

W137 33.9475

245

W

SAK

R078A

Sekulmun Lake South Cabin

N61 18.3559

W137 32.4145

133

W

SAK

R079A

Serpenthead Lake Cabin

N61 40.8246

W138 46.0129

157

W

SAK

R080A

Seldovia SPB

N59 26.42

W151 43.26

247

W

SAK

A27

Sergief Island Cabin USFS

N56 36.17

W132 25.18

119

W

TFX

R526A

Seven Fathom Bay Cabin USFS

N56 47.65

W135 17.77

005

W

TFX

R527A

Sewall Lodge (Land)

N53 45.84

W132 18.02

204

L

PFJ

R282A

Sewall Lodge (W)

N53 45.71

W132 17.62

186

W

PFJ

R282A

Shakes Slough Cabin USFS

N56 42.81

W132 6.32

342

W

TFX

R528A

Sharp Cone Wharf (NCA)

N52 1.4325

W127 37.9358

070

W

TFX

R184A

Sheemahant Lake Cabin

N51 51.28

W126 5.86

022

W

PNW

R281A

Sheemahant Lake Cabin (heli)

N51 51.28

W126 5.86

020

H

PWN

R281A

Shelikof Cabin USFS

N57 9.94

W135 44.68

185

W

TFX

R529A

Shelter Bay Cabin USFS

N60 25.47

W146 39.35

201

W

SAK

R530A

Shipley Bay Cabin USFS

N56 5.40

W133 30.37

356

W

TFX

R531A

Shrode Lake Cabin USFS

N60 39.38

W148 18.73

002

W

SAK

R532A

Silt Lake Cabin (W)

N50 43.6262

W123 40.7369

146

W

PNW

R223A

Simpson Lake Cabin

N60 45.1226

W129 13.6011

136

W

SAK

R081A

SIRP Depot (Depot at PAPG)

N56 48.10

W132 56.71

326

L

PFJ

SRCD

SIRP Scud Camp (NDB: 250)

N57 22.2610

W131 24.9818

32.5

L

PFJ

SRC0

SIRP Porcpine Camp (NDB: 251)

N56 56.5892

W131 13.4249

155

L

PFJ

SRC1

SIRP Glacier Camp (NDB: 252)

N56 55.2323

W132 2.1235

355

L

PFJ

SRC2

SIRP Patterson Camp (NDB: 253)

N56 58.4645

W132 27.8662

117

L

PFJ

SRC3

SIRP Border Camp (NDB: 254)

N57 5.3850

W132 20.3887

343

L

PFJ

SRC4

SIRP Glacier Camp 2 (NDB: 255)

N57 9.8346

W132 10.803

297

L

PFJ

SRC5

SIRP Ice Camp (NDB: 256)

N57 13.5633

W132 23.2842

297

L

PFJ

SRC6

SIRP Dawes Camp (NDB: 257)

N57 22.4815

W132 30.7650

299

L

PFJ

SRC7

SIRP Saddle Camp (NDB: 258)

N57 51.8699

W132 46.7483

289

L

PFJ

SRC8

SIRP Tracy Perch (NDB: 259)

N57 53.8128

W133 5.8839

160

L

PFJ

SRC9

Silverking Lodge

N55 32.6168

W131 43.1744

195

W

PFJ

R279A

Sitkoh Cabin East USFS

N57 30.81

W135 02.88

334

W

TFX

R533A

Sitkoh Cabin West USFS

N57 30.47

W135 05.45

258

W

TFX

R534A

Situk Eagle and Ravens USFS

N59 33.04

W139 30.38

162

L

SAK

R535A

Situk Lake Cabin USFS

N59 38.25

W139 22.89

063

W

SAK

R536A

Skagway SPB

N59 26.92

W135 19.53

291

W

SAK

7K2

Skeena River Lodge (Land)

N54 33.21

W128 28.32

152

L

PFJ

R224A

Skeena River Lodge (W)

N54 33.1999

W128 28.3300

228

W

PFJ

R224A

Skin Lake Spillway

N53 46.4456

W125 59.9226

112

W

PFJ

R278A

Skokia Lake Cabin

N61 37.9590

W142 3.6114

30.7

W

SAK

R636A

Sloko Lake Cabin

N59 6.6443

W133 40.0250

137

W

SAK

R082A

Snettisham Hydro

N58 19.5980

W134 7.5200

245

W

SAK

PP03

Snag Lake Cabin USFS

N60 49.13

W150 40.97

150

W

SAK

R537A

Snug Harbor Float Plane Dock

N60 29.5000

W149 47.4239

251

W

SAK

R277A

Softuk Bar Cabin USFS

N60 11.99

W144 38.56

018

L/W

SAK

R538A

Soule Half Way Cabin

N55 50.1135

W130 11.1663

Any

Heli

PFJ

R587A

Soule Landing

N55 48.7401

W130 8.5913

249

W

PFJ

R022A

Soule Glacier Retreat

N55 52.90

W130 11.96

070

W

PFJ

R288A

South Young Lake Cabin USFS

N58 07.05

W134 28.05

071

W

SAK

R539A

SE Heckman Cabin USFS

N55 34.42

W131 31.47

162

W

PFJ

R540A

Spoilers Lodge

N65 30.7657

W150 9.2936

155

W

BWEP

R225A

Sportsman's Landing

N60 29.1814

W150 0.1798

319

W

SAK

R276A

Sportsman's Lake Cabin USFS

N57 38.05

W134 23.25

315

W

TFX

R541A

Spruce Point Cabin

N61 25.4146

W142 33.8767

027

L

SAK

R608A

Spud's Creek Cabin (E)

N55 26.8985

W130 12.2830

073

W

PFJ

R586A

Spud's Creek Cabin (W)

55 26.8666

W130 12.8420

159

W

PFJ

R227A

Spurt Cove Cabin USFS

N57 2.15

W132 52.61

341

W

TFX

R542A

Squanga Lake Cabin

N60 27.0190

W133 35.0823

025

W

SAK

R083A

Square Lake Cabin USFS

N59 13.94

W138 42.81

172

W

SAK

R543A

Staney Creek Cabin Cabin USFS

N55 49.2753

W133 9.3713

247

W

TFX

R228A

Starrigavan Creek Cabin USFS

N57 7.81

W135 21.93

120

W

TFX

R544A

Strawberry Channel Shipwreck

N60 24.7953

W146 1.6576

206

W

SAK

R212A

Steamer Bay Cabin USFS

N56 10.01

W132 41.42

092

W

TFX

R545A

Suloia Lake Cabin USFS

N57 25.25

W135 43.07

239

W

TFX

R546A

Summit Ice Station

N56 10.11

W130 3.82

045

L

PFJ

R275A

Summit Lake Resort

N55 14.1262

W132 30.9745

084

W

PFJ

R229A

Surprise Lake Cabin

N59 37.9589

W133 25.0932

317

W

SAK

R084A

Swan Lake Hydro

N55 37.0328

W131 21.5323

212

W

TFX

PP05

Swan Lake Cabin USFS

N60 36.87

W149 50.60

110

W

SAK

R547A

Sweetwater Lake Cabin USFS

N55 57.39

W132 55.84

020

W

PFJ

R548A

Sweeney Lake Bears

N53 42.3976

W127 14.4783

211

W

PFJ

R637A

Sweeney Mtn Mine

N53 42.9260

W127 15.3696

any

H

PFJ

R273A

Back to Top of Location Table
<! BLANK ENTRY>
- T -

Facility Name

Latitude

Longitude

Mag

Type

Pkg

Tic
Way Point
Tahtsa Reach Dock

N53 43.5894

W126 55.8775

172

W

PFJ

R272A

Tahtsa Reach Helipad

N53 43.5935

W126 55.8647

255

H

PFJ

R272A

Takatz Lake Hydro

N57 8.0273

W134 50.0131

134

W

SAK

PP15

Taku Arm Cabin

N59 24.52

W134 26.04

196

W

SAK

R046A

Taku Glacier Cabin USFS

N58 31.007

W133 46.05

094

W

SAK

R549A

Taku Lodge (TKL)

N58 29.4530

W133 56.5320

003

W

SAK

R230A

Tana River Cabin

N61 0.9676

W142 43.0334

133

W

SAK

R609A

Tanis Mesa N&S USFS

N59 14.83

W138 30.18

010

L

SAK

R550A

Teenah Lake Cabin

N60 18.8044

W133 26.2629

273

W

SAK

R271A

Telkwa Mountain Lodge

N54 40.94

W127 31.34

48

L

PFJ

PF27

Telsa Lake Cabin

N53 9.0000

W126 35.9846

231

W

PFJ

R270A

Teslin Lake North

N60 25.3465

W133 12.6782

78

W

SAK

R047A

Teslin Lake South

N59 32.3003

W132 5.1189

234

W

SAK

R049A

Terrace Misty Moorings

N54 28.41

W128 34.85

100

L

PFJ

CYXT

Terrace Ultralite Field

N54 29.61

W128 40.60

293

L

PFJ

R269A

Tetachuk Airstrip

N53 16.08

W126 4.46

041

L

PFJ

R268A

Tezwa River Ranch

N53 1.5970

W127 47.1014

201

W

PFJ

R231A

Thayer Lake Hydro

N57 34.7300

W134 37.5800

004

W

SAK

PP07

The Landings (Alastair Lake)

N54 4.1932

W129 11.3890

254

W

PFJ

R232A

The Landings (Alastair Lake)

N54 4.14

W129 11.39

any

H

PFJ

R232A

The Sisters VOR W

N58 10.6053

W135 15.5166

060

W

SAK

R267A

The Sisters VOR Heli

N58 10.6053

W135 15.5166

any

H

SAK

R267A

Timber Rafting Station

N55 21.3008

W132 44.1013

112

W

PFJ

R638A

Timberline Gulch Airstrip

N66 7.1133

W150 9.8177

154

L

B/V

PF66
Timothy Lake

N45 6.5710

W121 47.0508

172

W

PNW

R204A

Thomas Bay Dock TF16

N56 58.0774

W132 49.0735

114

W

TFX

TF16

Thompson Pass BWEP (K55)

N61 10.5191

W145 41.5193

167

L

SAK

K55

Thorne Bay Island Retreat

N55 41.62

W132 34.85

061

L

PFJ

PF08

Three Sisters (big) Cabin

N51 47.4779

W126 54.8024

132

W

PNW

R118A

*

Three Sisters (middle) Cabin

N51 47.5840

W126 53.3180

185

W

PNW

R117A

Three Sisters (little) Cabin

N51 47.4779

W126 54.8024

132

W

PNW

R116A

Through Glacier Resrch Base

N55 58.87

W130 17.42

049

L

PFJ

R274A

Thumb Harbor (heli)

N52 47.31

W127 59.60

141

H

PFJ

R233A

Thumb Harbor (dock)

N61 42.6923

W129 32.5148

129

W

PFJ

R233A

Thumb Harbor (Platform)

N52 47.32

W127 59.61

151

L/W

PFJ

R233A

Tiedeman Slough Cabin USFS

N60 25.22

W145 28.32

118

W

SAK

R551A

Tillie Cabin & Airstrip

N61 42.6923

W129 32.5148

255

L/W

SAK

R234A

Tincup Lake Landing

N61 49.9633

W139 16.4058

056

W/H

SAK

R235A

Todagin Lake Cabin

N57 39.03

W129 48.28

340

W

SAK

R049A

Tonka Mountain Dock TF17

N56 42.78

W132 57.19

143

W

TFX

TF17

Tootsee Lake

N59 51.73

W130 36.08

228

W

SAK

R050A

Totem Bight Ops Center V2

N55 23.92

W131 44.53

057

W

PFJ

R103A

Totem Bight Dock V2

N55 23.88

W131 44.56

313

W

PFJ

R103A

Totem Bight (Heli) V2

N55 23.90

W131 44.54

226

H

PFJ

R103A

Towers Arm Cabin USFS

N56 50.3586

W133° 22.2904'

177

W

TFX

R552A

Traitor's Cove Dock

N55 42.1273

W131 38.1696

340

W

PFJ

R266A

Trapper Joe Lake Cabin USFS

N60 45.91

W150 04.51

016

W

SAK

R553A

Tree Point Lighthouse

N54 48.1498

W130 56.0394

72

W

PFJ

R650A

Triangle Lake Hydro

N55 12.8590

W131 26.3430

159

W

PFJ

PP12

Triple Island Lighthouse

N54 17.8233

W130 52.9256

175

W

PFJ

R647A

Tremadoc Lake Cabin

N52 41.3154

W127 49.4225

302

W

PFJ

R237A

Trollers Cove USFS

N55 21.8948

W132 11.8523

155

W

TR

R554A

Tsacha Lake Lodge Dock

N53 1.0754

W124 51.0565

189

W

PFJ

R265A

Tsacha Lake Lodge Strip

N53 1.0754

W124 51.0565

213

L

PFJ

R265A

Tsuniah Lake Lodge (water)

N51 31.6858

W124 9.2302

134

W

PNW

CAF4

Tsuniah Lake Lodge (land)

N51 31.6915

W124 9.3526

267

L

PNW

CAF4

Tsylos Park Lodge (Water)

N51 37.4016

W124 8.7255

118

W

PNW

R238A

Tsylos Park Lodge (Land)

N51 37.3759

W124 8.6408

346

L

PNW

R238A

Tutshi Lake Abandoned Cabin

N59 56.4041

W134 20.6456

002

W

SAK

R086A

TWC Logging Facility

N60 31.4480

W149 30.3407

214

L

SAK

R623A

Tweedsmuir Peak

N53 40.16

W126 25.80

31

L

PFJ

PF16

Twelve Mile Inlet Rafting Stn

N55 21.0041

W132 44.0109

72.4

W

TFX

R239A

Twin Lakes Cabin USFS

N56 41.80

W132 15.93

316

W

TFX

R555A

Two Lakes Camp (NAC)

N52 1.8201

W127 34.1200

70.4

L

TFX

R185A

Twelve Mile Cabin USFS

N55 22.00

W132 43.61

103

W

TFX

R556A

Twin Lakes Airstrip (CAG4)

N51 34.1261

W123 49.5811

300

L

PNW

CAG4

Twin Lakes Airstrip (CAG4)

N51 34.2284

W123 49.5034

192

W

PNW

CAG4

Twin Lakes Airstrip (CAG4)

N51 34.1233

W123 49.6066

any

H

PNW

CAG4

Tyee Lake Hydro

N56 11.9827

W131 30.5314

358

W

TFX

PP04

Back to Top of Location Table
<! BLANK ENTRY>
- U -

Facility Name

Latitude

Longitude

Mag

Type

Pkg

Tic
Way Point
Upper Ohmer Lk Cabin USFS

N60 27.35

W150 17.67

321

W

SAK

R557A

Upper Skilak Lk Campground

N60 26.2867

W150 19.2722

092

W

SAK

R264A

Back to Top of Location Table
<! BLANK ENTRY>
- V -

Facility Name

Latitude

Longitude

Mag

Type

Pkg

Tic
Way Point
Valdez BWEP

N61 7.8627

W146 14.9340

084

L

SAK

PAVD

Very Inlet Cabin

N54 57.0996

W130 53.2028

257

W

PFJ

R251A

Victory Valley (dirt ramp)

N53 6.75

W127 10.14

243

L

PFJ

PF30

Victory Valley (Helipad)

N53 6.73

W127 9.95

111

L

PFJ

PF30

Victory Valley (Dock)

N53 6.6998

W127 9.9681

171

W

PFJ

PF30

View Cove Dock

N55 4.95

W133 1.26

320

W

TFX

TF18

Virginia Lake Cabin USFS

N56 28.9372

W132 8.7936

291

W

TFX

R580A

Vitus Lake Cabin USFS

N60 7.43

W143 18.66

045

W

SAK

R558A

Vogel Lake Cabin USFS

N60 59.32

W150 26.05

243

W

SAK

R559A

Back to Top of Location Table
<! BLANK ENTRY>
- W -

Facility Name

Latitude

Longitude

Mag

Type

Pkg

Tic
Way Point
Wandering Lakes Lodge

N65 8.6356

W149 20.9661

89

W

VEC

#

51Z

Walker Home (Hollis)

N55 34.4554

W132 38.7051

189

W

PFJ

R581A

Warm Creek Cabin

N59 29.79

W134 47.60

003

W

SAK

R051A

Waterfall

N55 17.6233

W133 14.6740

341

W

TFX

R252A

West Fishing Village

N51 40.7909

W127 10.3745

43.4

W

PNW

R119A

West Fishing Village (heli)

N51 40.7866

W127 10.3711

309

H

PNW

R119A

West Point Cabin USFS

N57 0.43

W133 20.12

334

W

TFX

R560A

West Turner Lake Cabin USFS

N58 18.61

W133 57.28

322

W

SAK

R561A

Westwood Inn

N51 5.6833

W125 36.9901

283

L

PNW

R253A

Westwood Inn

N51 5.5647

W125 36.9541

176

W

PNW

R253A

Winter Trail BWEP

N66 26.7662

W150 36.0808

246

L

B/V

PF64
Whiskey Cove

N52 9.4305

W128 6.1365

165

W

PFJ

PF22

Whistler Aerodrome

N50 8.6252

W122 56.9422

255

W

PNW

CAE5

White Sulfur Springs Cabin USFS

N57 48.36

W136 20.11

222

W

TFX

R562A

Whitesail Outfitters

N53 29.7864

W127 13.9188

283

W

PFJ

R263A

Whitetail Camp

N56 11.2714

W132 15.0719

156

W

PFJ

R254A

Whitman Lake Hydro

N55 19.9972

W131 31.9366

277

W

TFX

PP09

Wilderness Lake Lodge

N53 15.7699

W126 3.8400

232

W

PFJ

R262A

Wilson Narrows Cabin USFS

N55 28.78

W130 35.13

056

W

PFJ

R563A

Wilson River Lodge (L)

N55 24.00

W130 36.65

296

L

PFJ

PF25

Wilson River Lodge (W)

N55 23.7034

W130 36.8082

178

W

PFJ

PF25

Wilson View Cabin USFS

N55 32.16

W130 31.84

151

W

PFJ

R564A

Windfall Lake Cabin USFS

N58 30.4911

W134 43.4806

175

W

SAK

R579A

Winstanley Island Cabin USFS

N55 27.23

W130 54.34

001

W

PFJ

R565A

Winstanley Lake Cabin USFS

N55 25.48

W130 48.82

025

W

PFJ

R566A

Winstanley Lake Shelter USFS

N55 25.47

W130 50.88

157

W

PFJ

R567A

Wiseman Airport BWEP (WSM)

N67 24.3765

W150 7.1390

264

L

B/V

WSM
Wolf Creek Boathouse

N55 31.2399

W132 34.4813

31

W

TFX

R261A

Wolf Lake Cabin

N60 44.90

W131 41.00

308

W

SAK

R052A

Wolf Lake Shelter USFS

N55 32.48

W131 36.25

359

W

PFJ

R568A

Wolfe's Cabin USFS

N55 49.5201

W130 54.5676

287

W

PFJ

R569A

Wolverine Airstrip

N61 24.76

W130 5.86

110

L

SAK

CAD3

Wood Lake Research Station

N58 30.7262

W136 25.7856

337

L

SAS

R255A

Wrangell (Fort) SPB

N56 25.05

W132 21.02

211

W

TFX

TF07

Wuikinuxv Falls

N51 51.4230

W126 38.8816

011

W

PNW

R120A

Back to Top of Location Table
<! BLANK ENTRY>
- X -

Facility Name

Latitude

Longitude

Mag

Type

Pkg

Tic
Way Point
Xavier's Cabin

N52 48.8738

W127 40.7442

214

W

PFJ

R256A

Back to Top of Location Table
<! BLANK ENTRY>
- Y -

Facility Name

Latitude

Longitude

Mag

Type

Pkg

Tic
Way Point
Yakhoun Lake Cabin

N53 19.6559

W132 16.3926

27.1

W

PFJ

R257A

Yehiniko Lake and Airstrip

N57 34.6827

W131 18.4641

10.4

W

TFX

R259A

Yes Bay Lodge

N55 54.9133

W131 47.8575

279

W

PFJ

78K

Yes Bay Shelter

N55 54.6233

W131 47.0079

052

W

PFJ

R584A

Young Creek Cabins

N61 20.9202

W142 43.8060

347

W

SAK

R610A

Yukatat SPB

N59 33.8168

W139 44.4448

346

W

SAK

2Y3

Yukon Crossing (BWEP)

N65 52.78

W149 43.26

343

L

VEC

R258A

Back to Top of Location Table
<! BLANK ENTRY>
- Z -

Facility Name

Latitude

Longitude

Mag

Type

Pkg

Tic
Way Point
Zaballos Village

N49 58.6691

W126 50.7332

282

W

PNW

R250A

Back to Top of Location Table
<! BLANK ENTRY>
Legend
Table Legend:
PFJ = Pacific Fjords
SAK = South Alaska
PNW = Pacific Northwest
TFX = Tongass Fjords X
USFS = United States Forest Service Structure

#

= Some damage if P3D V5+ Used (

#

means fixed)

X

= Not usable if P3D V5+ used (

X

means fixed)
L = Land
W = Water
H = Helicopter Only
B/V = Orbx Global Base/Vector Needed
= Verified WayPoint
Back to Top of Location Table